CHS absolutely needs new A/C, but LVUSD needs clearer heat policies
California's recent September heatwave led to all-time highs in numerous cities. In Calabasas, temperatures exceeded 100 degrees, raising concerns about LVUSD extreme weather policies. 
According to the Las Virgenes Unified School District Hot Weather Guidelines for Schools, in cases of 100 to 105 degree weather, indoor activities are merely recommended if air cooling is operable. This is one of only a few mentions of the indoors in reference to extreme weather. The rest of the document, which has not been revised since 2014, touches on guidelines for sports and other outdoor activities, but the majority of the policy discusses heat illness instead of guidelines for hot weather.
The part of the policy that gives the breakdown of procedures for different heat thresholds almost exclusively uses wording such as "suggested" and "consider," only using definitive language when discussing water breaks and conditions above 105 degrees. One of the last sentences blatantly leaves decisions up to teachers and coaches.
"Appropriate decisions will be made from the classroom teacher/coach up to the Athletic Director/Department Chair, with final decisions made by Principal or Assistant Principal," said the district policy.
These statements imply that almost any amount of heat can be deemed acceptable. Instead, there should be one standardized set of clear, enforced directions. This is particularly relevant considering the unreliable HVAC system in CHS' most populated building, the H-building, which is home to almost all the world language, English and history classes, as well as a large number of electives. Multiple H-building classes were forced to move elsewhere during the most recent heatwave. 
On Aug. 31, LVUSD Superintendent Dr. Dan Stepenosky emphasized the temperature issues in a ParentSquare email but did not provide specifics as to what is being done to address the problem.
"Many of our sites have HVAC systems that are up to sixty years old, but the LVUSD maintenance team has been working to sustain and maintain the systems in spite of their end-of-life status," said Stepenosky's email.
Last year, teachers kept a spreadsheet, provided by AP Government, AP Research and AP Seminar teacher Bradley Boelman, of H-building temperatures. For August 2021, the average recorded temperature throughout all the classrooms was 80.6 degrees, with the highest individual recorded temperature at 86 degrees on Aug. 26 and Aug. 27. The average outdoor temperature in Calabasas for that month was about 90.1 degrees according to World Weather, meaning students got virtually no relief from the excessive heat. The Occupational Safety and Health Administration recommends indoor temperatures of 68-76 degrees for workplaces.
"In general, I've been in this room in the H-Building for nine years, and with that, [the A/C] has never worked," said AP U.S. History teacher Emily Cook. "So that means when it is hot here […] it is stuffy and sticky in this room, and unfortunately in the winter, when it is cold, […] it is really cold."
Cook went on to say that the A/C has seen a more rapid decline in the last three years, motivating her to use a personal heater at her desk during the winter and ice packs during lectures when it gets exceptionally hot.
In addition to actual temperatures, HVAC unreliability affects educational decisions. Due to the setup of the H-building breakers, teachers Lance Novak, Adam Weinstein and Michelle Hayashida currently stagger the use of their HVACs and SMART Boards. If Novak and Weinstein use air conditioning at the same time or if Weinstein uses his air conditioner while Hayashida runs her SMARTBoard, the circuit breaker they share becomes overloaded, cuts power to at least one of their rooms and must be reset.
Senior Eric Kang agrees that there are numerous issues with the air conditioning that should be resolved.
"[Poor A/C] most likely serves as a distraction to peers and teachers," said Kang. "No one enjoys sweating […] while working."
CHS admin has attempted to combat the bothersome temperatures because of their negative impact on staff and students. Tyler Lee, Assistant Principal of Student Safety, Facilities and Athletics, sends weekly emails to H-building teachers with the weather forecast as well as alternative classrooms available during the hottest parts of the day. Although admin is aware of the issue and provides temporary solutions, a more permanent fix is necessary.
Hoping to finally regulate H-building temperatures, the district is bringing the issue to LVUSD voters. The Measure S Bond is a plan to be voted on in November to fix problems and add amenities in schools across the state, including installing new air conditioning systems in buildings that regularly experience high temperatures, such as the H-building. The last bond measure was passed in the late 1990s, as the 2020 measure failed to get enough votes, according to Principal Amy Aviv.
"The system is so old that you can't get the part anymore to fix it," said Aviv. "So that's part of the reason the district is hoping for Measure S Bond to be voted on and approved in November because that will have the money to fix [the] H-building."
Regardless of whether this measure is approved, a renovation would take time; in the meantime, the LVUSD heat policy needs to be rewritten in a more specific manner. A more definitive policy will force administrators to take action when it becomes too hot, and as a result, students and staff will not have to work in excessive heat. Heat is not only unhealthy but detrimental to learning environments, and LVUSD must do more to protect against its effects.
Donate to Calabasas Courier Online
Your donation will support the student journalists of Calabasas High School. Your contribution will allow us to purchase equipment and cover our annual website hosting costs.
About the Contributors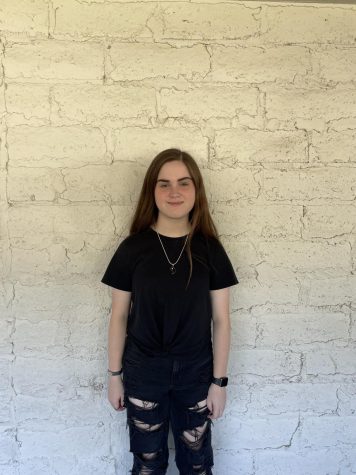 Caitlin Brockenbrow '23, Staff Writer
Hi! My name is Caitlin Brockenbrow, and I'm on staff. I was head editor of my middle school's newspaper and magazine for two years and I am excited to...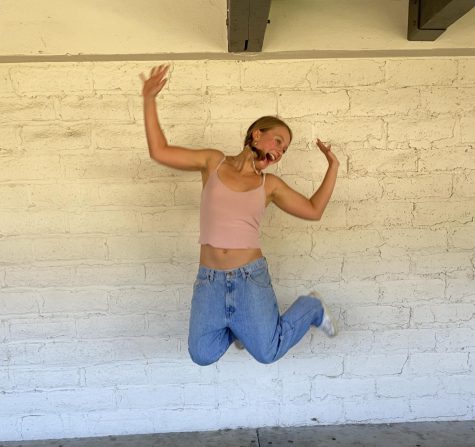 Lillia Koepke, Executive Editor
Hey everyone! My name is Lillia Koepke, and I'm very excited to be the Executive Editor this year. I began writing for the Courier sophomore year and then...