Opinion: CHS should more clearly inform on class credit system
Going into high school, high schoolers must be aware of which classes count for which credits in order to prepare for graduation requirements, but a wide variety of course options can be tough to understand. To ensure successful high school careers and seamless transitions to higher education, CHS should prioritize more effectively organizing class credits and proactively informing students about the classes they plan to take.
To graduate from CHS, students must have four years of English, three years of math and three years of social studies, in addition to two years of a combination of fine arts, practical arts and/or language. Graduation also requires two years of P.E., one year of physical science, one year of life science, one year of Freshman Seminar and 60 additional elective credits. But the class offerings that correspond to all these credits can be convoluted, prompting confusion among students. For example, certain classes like marching band and dance count as both a P.E. credit and an art credit since they incorporate both physical and artistic elements.
According to CHS academic counselor David Rivas, when determining the complexity of the course catalog, LVUSD considers multiple factors, including the expectations of California universities. The credits that CHS assigns to a course almost exclusively match the credits the UC and Cal State systems assign to that class. However, these categorizations continue to evolve, signaling that a class does not always count towards the same credit, depending on both the school and the student's graduation year.
"Sometimes the UC system will change how they view a class," said Rivas. "There was a time when we first got AP Computer Science Principles where one year it was a science, one year it was an elective [and] then the next year it was a science again. Even the UCs will debate where a class lands as far as they're concerned."
Currently, AP Computer Science Principles counts for a science credit, whereas AP Computer Science A counts for a math credit. 
"Computer science is that unique field of overlap between math and science," said AP Computer Science Principles teacher Stella Ranieri. "Computer Science A is more math-heavy." 
The differences in content between these classes may determine why the UC and Cal State systems, and ultimately CHS, place the classes where they do. However, CHS should count both computer science classes for math and science credits, similar to how dance and marching bands have dual credits, to do away with unnecessary confusion.
In addition to credits, CHS also mirrors the class weighting system of the UC and Cal State systems. All AP courses are graded on a weighted GPA scale because the AP curriculum is set by the College Board and remains the same across all high schools. However, only some honors classes are weighted. 
"Some of our honors classes are weighted, some are not," said Rivas. "We decide where we want to do honors at and then our weights will typically mirror whatever the UCs [weight]. The reason why APs are always weighted and honors aren't always is because AP is a set curriculum."
Honors classes have no set curriculum, meaning they can be as challenging as any given high school decides they should be. This system has proven itself to be unorganized and aggravating for students. 
UCs only weigh honors classes that are usually taken by upperclassmen. The inconsistency between different honors classes can make students feel as though their honors work is worthless if they are unaware of how each class is weighted or may make them avoid an honors class altogether. CHS must address such inconsistencies and specifications when underclassmen make their course requests.
Each student deserves to know the process that determines how their classes are weighted. Ultimately, if all honors classes were weighted, not only would there be no confusion, but the extra work that students put in would be better recognized.
Some students also question why certain rigorous college-prep classes are not weighted.
"It's interesting, the distribution of smart kids that aren't taking an honors class just because it's not weighted," said junior Sophie Matian, who has taken a mix of AP, honors and college-prep classes. "Some challenging [college-prep] classes, like Spanish 3, should be weighted."
In light of how convoluted the credit system is, CHS should proactively inform students about different colleges and how they perceive class credits before they even begin freshman year to better educate students. Doing so would give students a chance to understand the value of offered courses from the moment they start high school and plan their pathway to college.
According to Rivas, the LVUSD course catalog has every class that has ever been offered under the credit it was originally offered for. This catalog should be regularly updated and sorted by school so that students can choose classes without having to visit the counseling office for every little question. 
In addition, CHS should offer resources from the time students first pick their freshman classes until they send off college applications. Course lists with a concise description of what each class is, whether the class is weighted or not and what credit the class counts toward would provide the necessary information. These lists should not be passed out solely in the spring but shortly after the fall semester begins to ensure students have plenty of time to consider the classes they need to take. Early distribution would also make schedule change requests much easier.
By keeping class credits and offerings up-to-date and providing greater class planning resources, CHS would ensure that students stay informed, limiting unwanted stress and encouraging a successful high school experience.
Donate to Calabasas Courier Online
Your donation will support the student journalists of Calabasas High School. Your contribution will allow us to purchase equipment and cover our annual website hosting costs.
About the Contributors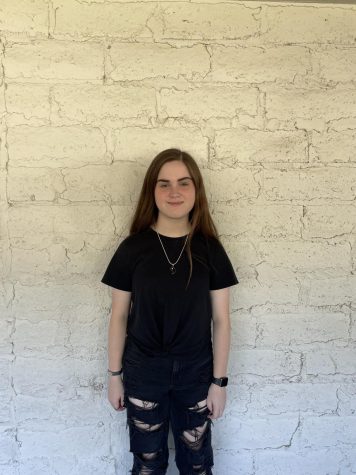 Caitlin Brockenbrow '23, Staff Writer
Hi! My name is Caitlin Brockenbrow, and I'm on staff. I was head editor of my middle school's newspaper and magazine for two years and I am excited to...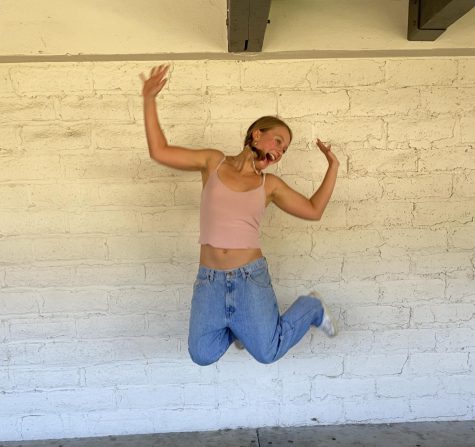 Lillia Koepke, Executive Editor
Hey everyone! My name is Lillia Koepke, and I'm very excited to be the Executive Editor this year. I began writing for the Courier sophomore year and then...