Meal kit subscription services: Not worth the cost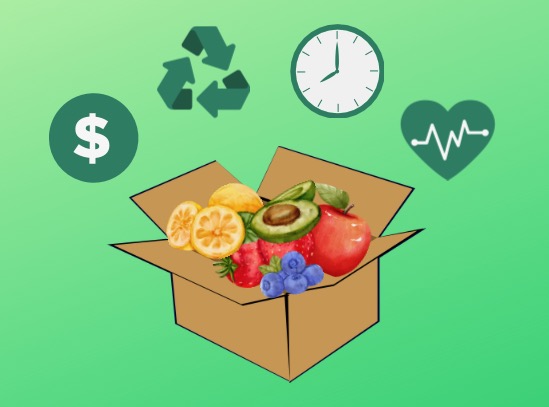 In 2007, the first meal kit service, Middagsfrid, was established in Sweden with the goal of promoting an easier way to enjoy meals. Since then, various meal kit companies have come out over the years, such as HelloFresh, Purple Carrot, EveryPlate, Blue Apron and Sunbasket, among others. As of 2022, there are more than 150 meal kit companies in the U.S. alone, but despite the benefits of these services, they do not live up to advertised expectations, ultimately rendering them not worth the cost.
Meal kits provide users with home-cooked meals while also guaranteeing convenience through delivery services. With the industry's rise in popularity, especially during the COVID-19 pandemic, and its claims regarding its positive environmental impact and savings in time and money, it makes sense to question whether meal kit subscriptions are truly worth it.
Benefits that come with subscriptions include saving on costs and less food waste. For example, HelloFresh, which was named America's best meal delivery service by USA Today, claims to promote sustainability and help to reduce food waste while also helping users cut back on costs. Plant-based service Purple Carrot claims to reduce carbon footprints, and EveryPlate claims to save time and money.
On a surface level, these meal kits may seem like the future of meals. From a product standpoint, however, most services only provide 4-6 meals a week, which still leaves users needing to grocery shop or go to restaurants for remaining meals. 
Despite this, there is no denying that such services widely save time. Although meal kit services might not be able to replace grocery shopping entirely, they can shave off time spent shopping for food each week by providing ingredients for meals that are easy to make.
"[Meal kits] can be convenient as well as educational because a lot of people don't have common cooking skills," said CHS Culinary Arts teacher Chef Kerrie Allen.
Whether meal kits are worth the cost, however, depends on each subscriber's lifestyle and individual package plans for each service. Meal kit subscriptions are not inherently cheap. Nevertheless, they do allow for efficient spending. 
The average price of groceries increased by about 12% in 2022, whereas most meal kit services only increased by 5-8%, according to CNET.com. For example, HelloFresh only had an inflation increase of about 6% to 7%. Regardless, services have still needed to raise prices, including additional shipping costs.
According to CNET.com, the cheapest meal kits cost $5 to $6 per serving, but not all meal kit services come with such cheap prices. Blue Apron, for instance, costs around $8 to $12 per serving and only provides 2-4 meals each week.
Additionally, most meal kit services are not completely sustainable. Although meal kits might provide a smaller carbon footprint than grocery shopping, excess packaging and transportation demands can become an issue. The lower amount of carbon emissions produced may be helpful enough to balance out packaging issues, but only in some cases, according to ecowatch.com.
Most meal kit services can only fall back on convenience as far as advantages go, and convenience is not always cheap. Moreover, because many services do not provide all meals needed for the week, they cannot take over grocery shopping entirely, providing minimal convenience at best.
Such services can therefore only act as an aid for busy subscribers. Meal kit delivery services can be a positive investment for those who do not always have the time to grocery shop or meal prep, as long as they can afford the subscription. 
"I don't think it's something people should do every night, but it would be a great way to supplement meals," said Allen.
Ultimately, meal kits can save time and prevent food waste, but they still cost money, and if consumers truly want to help out the environment, a more sustainable way to buy food is to shop at a local farmers market. Unless a meal kit service is easily affordable for potential subscribers who don't need to rely on the service for every single meal, meal kit delivery services are largely not worth the cost.
Donate to Calabasas Courier Online
Your donation will support the student journalists of Calabasas High School. Your contribution will allow us to purchase equipment and cover our annual website hosting costs.
About the Contributor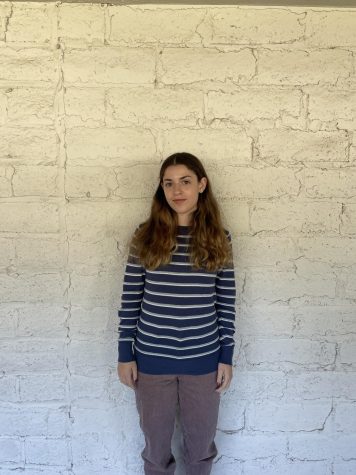 Sedona Kaye, Perspectives Editor
Hi! My name is Sedona Kaye, and I'm the Perspectives Editor this year. I learned so much as a staff writer last year and can't wait to learn more....