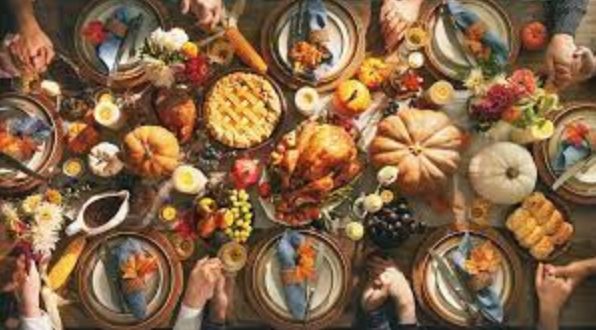 Americans spent roughly $151 million more on Thanksgiving turkeys in 2022 than in 2021. Not Thanksgiving dinner—just the turkey. Charitable donations in America decreased by about $17.32 billion during the same timeframe. Something is wrong with that picture.
No single person or group can be blamed for this decrease in philanthropic contributions. Simply put, everyone who has the means, needs to give whatever they can to those who are less fortunate. 
Declining generosity is just a symptom of the root issue: holidays should not be about money and commercialism.
Thanksgiving, more than any other American holiday, should be about goodwill—it is called Thanksgiving after all. Nevertheless, the holiday is marketed and generally consists of the masses gorging themselves on oversized feasts. In fact, about 305 million pounds of food are wasted annually from Thanksgiving dinners, alone. This, compared to the 44 million hungry Americans makes it clear that something in the holiday needs to change. But why hasn't it?
With how much the turkey industry is worth, it is in the companies' best interests to keep the holiday alive. And since there isn't an abundance of  Thanksgiving gifts to spend a small fortune on, the money must come in from somewhere else: more and more food to obscene proportions. This is a holiday meant to bring families together, and yet, for some, most of the day is spent cooking, getting ready and stressed, but most importantly, largely separated from eachother. This is time that could be spent either meaningfully as a family or through giving to those who need it. The community should not just help at the holidays, nor should they simply give for their own benefit.
There are so many different ways that community members should help through volunteering their time with organizations like the Los Angeles Regional Food Bank, Feeding America, No Kid Hungry, Habitat for Humanity or at local homeless shelters and soup kitchens—America has about ​​582,000 homeless people, after all. But how many nonprofit organizations does the country have? Three times that amount with about 1.8 million nonprofits. There is an overwhelming amount of ways that people can help. And yet, so many do not.
Just because LVSUD service hour requirements were taken away does not mean that students should stop contributing to their community. Social media has led to the glorification of charity with celebrities posting airbrushed images of their "good deeds". This backward mindset that good deeds should only be done for personal gain needs to change. Even CHS is hosting a food drive…with a prize. And even with this incentive the number of students participating is next to none.
Thanksgiving should be about two things—not food, not businesses, none of it—just family and giving. Everyone should take time to do a little good for others; not for the service hours or the tax right offs, but because it is simply the right thing to do.