Convention center undergoes revisions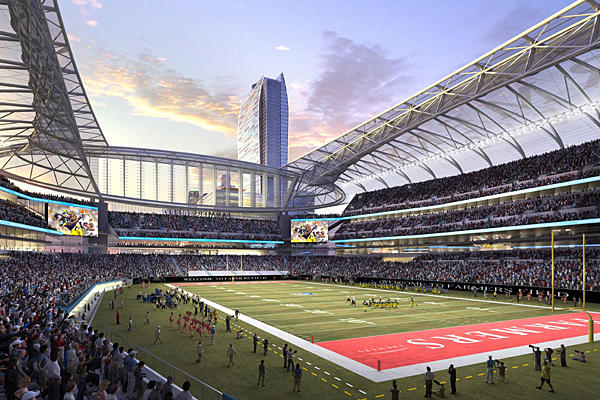 Pegah Natanzi - Staff Writer, '14
October 4, 2011
 Los Angeles is renowned for its innovative industry and wide variety of entertainment venues. On August 9, the city approved plans to expand the L.A. Convention Center with the addition of Farmers Field.
ICON Venue Group, the party heading the project, hopes to bring professional football back to L.A. with the addition of this state-of-the-art field. The stadium will seat 68,000 persons and, if necessary, can be expanded to 78,000 in order to host events such as the Super Bowl or the NCAA Final Four.
The project, worth one billion dollars, is privately funded by AEG and expected to be completed by 2015. AEG's design includes plans to make Farmers Field the most environmentally friendly stadium in the United States. The field will also be the first NFL stadium in the U.S. to follow the Leadership in Environmental and Energy Design guidelines.
According to the official Farmers Field website, the overall project will create between 20,000 and 30,000 temporary and permanent living wage and union jobs. These improvements to the current LACC will increase its rating from number fifteen to number five among the top largest convention centers in the nation.
The Farmers Field project is also expected to raise $378 million in direct expenditures into the L. A. economy. •