New schedule creates change in practice times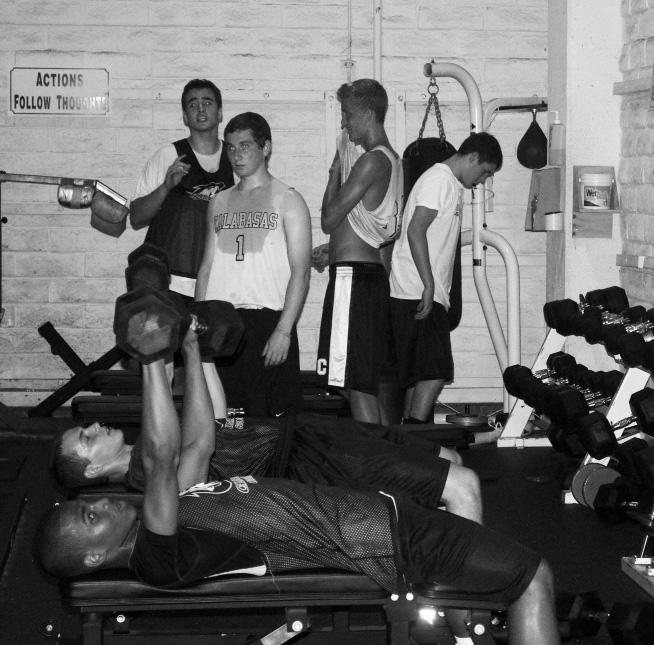 Mike Kaufman - Marketing Director, '13
October 4, 2011
This year, several CHS coaches are mandating athletes to attend zero period and before school practices due to the new schedule imposed for the 2011-12 school year. Teachers believe that students' performance levels in school will drop significantly while coaches feel that the extra practice hours will benefit their programs.
Girls tennis practices on Mondays at 6 a.m. and boys water polo practices during zero period. Other sports, including boys basketball and football, also have zero period but typically for the lower levels. Football will potentially begin zero period practices when their season is finished.
Teachers have begun to notice more students sleeping during class time, and feel that if sports continue to practice before school, students will be forced to focus more on staying awake in class, rather than concentrating on the learning material.
"I am afraid that if they do not get enough rest and exhaust themselves physically before class, they will have a difficult time staying focused and trying their best," said Math Analysis and Algebra Two teacher Randa Taouk. "[This] will ultimately cause their grades to suffer."
According to sciencedaily.com, the amount of sleep a person gets affects his or her physical health, emotional well-being, mental abilities and productivity. Studies have shown that the right amount of sleep is key for students to achieve academically. Waking up early and putting stress on the body makes it hard to stay awake. Students may have low energy levels due to the amount of physical stress they suffer from.

However, P.E. coach and girls and boys varsity tennis coach Kim Kinberg believes early morning exercise can be extremely beneficial for students.
"Exercising actually stimulates you, keeps you awake longer, releases serotonin, which is a mood stabilizer, and it releases adrenalin so it keeps you awake during your classes," said Kinberg. "It is actually a good start to the day and speeds up your metabolism. So when it comes to academics, I would imagine it would help keep the students awake."
Zero period for athletics was created to prevent scheduling conflicts. Often times when two or more teams need to use the same facility at the same time, one team is unable to practice during the designed time.
"We are always looking to see how flexible we can be with availability for kids to have practice, especially with the gym," said Assistant Principal of athletics Brian Mercer. "In terms of how it is effecting student learning and classes, we like to tell the coaches either you practice in the morning, if the facility is available, or you practice in the afternoon because obviously academics come first so there has to be time in the day where kids are able to study."
As the school year progresses, teachers, administrators and coaches will have a much better idea about how zero period and before school practices truly affect student athletes. If administrators notice a severe decline in students' academic performances than a revision will be made to teams' practice schedules. •