Meet Junior Swimmer Brad Dern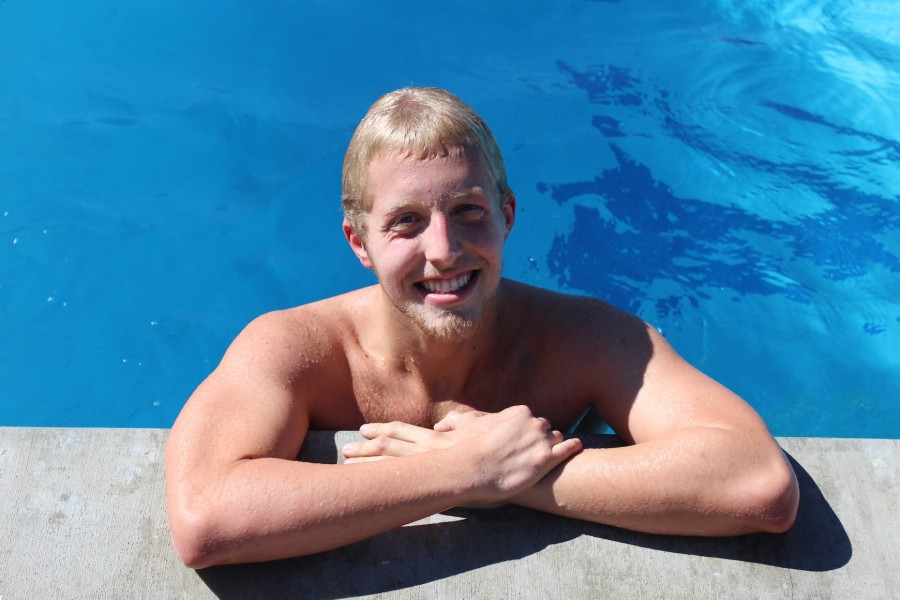 Jessica Fuld - Staff Writer, '14
October 18, 2011
11th grader Brad Dern traveled to Springfield, MA to compete in the JCC Maccabi Games. The Maccabi Games are the Jewish Junior Olympics. In Springfield, Dern did extremely well and was the winner of numerous medals.
Q- How many years have you been going to the Maccabi Games?
A- This was my second year.
Q- How did  you train for the games?
A- I trained the same way I train for the rest of the year. I went to two practices a day, one in the morning from 6-8, and one in the evening from 4:30-7.
Q- What was your most exciting moment at the 2011 Maccabi
A- I did a relay with a teammate of mine, and we were lagging in the beginning but then won in the end.
Q- Who was someone from Calabasas that helped you throughout your journey at
Maccabi?
A- I kept in contact with Mr. Hershman every day.
Q- How many medals did you win all together?
A- I won 10 medals all together, 6-gold, 2-bronze, 2-silver
Q- Who is a swimmer you feel you emulate?
A- Michael Phelps! We both swim butterfly.
Q- Do you plan on swimming in college?
A- Yes, I do plan on swimming Division 1 in college, hopefully at the University of Texas.
Q- How did you like your coach at Maccabi?
A- I loved her, she was an amazing coach.
Q- How did Maccabi help you prepare for CHS swim?
A- It was a great experience. Swimming against new people was a great way to see what is out there besides in California.
 Watch out for Brad Dern in the 2011-2012-swim season. With his dedication and energy for swimming, he is sure to have another great year at CHS.