Games to Watch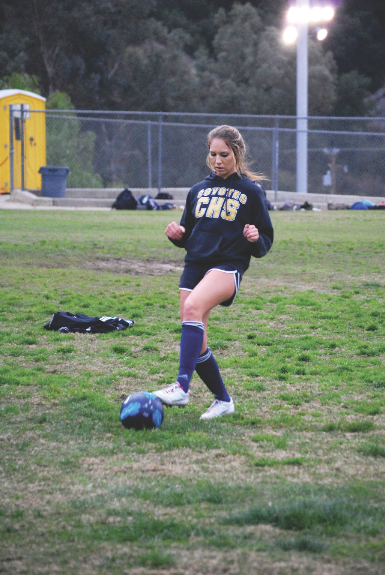 The girls soccer team will play against Westlake High School Jan. 14 at WHS.  This game will be a challenge for CHS, as WHS won first place in the Marmonte League last year, but with the team's great dedication there is hope for victory.
Varsity has six returners, all playing key roles on the team.  Team captains, junior Danielle Zembo,  senior Taylor Chong  and freshman Carlie James will lead the team with confidence and ambition.  Other key players include sophomore Siena Ereshena, who provides a necessary defensive force in the midfield, and sophomore Sarah Chamberlin, who girls soccer head coach Julie Scheppele anticipates will be a high-scoring player this season.
The girls are well-prepared to go up against Westlake due to their intense practices and hard conditioning.  Although the varsity team consists of some younger players this season, it has great potential to succeed.
"[We] are [trying] to build a team that is not only centered around returning players, older players or strong players but a team where everyone works together," said Scheppele.  "I have seen that the new players are adding to and complimenting their teammates."
The team has worked very hard and will not accept an easy defeat in this upcoming game.
Written by Madison Hatfield – Staff Writer  and Photo by Lauren Sloan – Photo Editor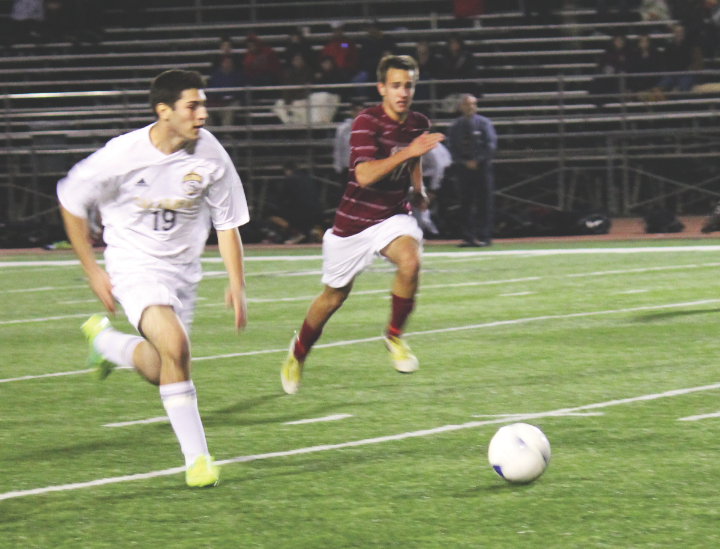 On Dec. 20, the boys soccer team will face its biggest rival, Agoura High School, at AHS.  After losing 0-3 to AHS last year, CHS team captains seniors Casey Kurtenbach and Alvaro Zambrano believe that their hard work will secure them a victory.
"I think we can beat any team in the Marmonte league," said Zambrano.  "We just need to stay focused and play our best."
The boys' strengths are their physical capabilities and drive and desire to beat the opposing team.  Their determination and camaraderie will influence their style of play and allow the players to work together better than ever before to beat AHS; however, no matter the outcome, the team will continue to strive for excellence the rest of the season.
New varsity head coach Leon Abravanel and other specialty trainers are in the process of teaching and having the soccer team practice specific skills including attacking and defending.
"We are a team; we win as a team and lose as a team," said Abravanel.  "There is no player more important than another.  We are one team, one family."
The long-standing rivalry between CHS and AHS as well as the coyotes' determination to win definitely makes this game one to watch.
Written by Evan Krask – Staff Writer and Photo by Sam Cohen – Photographer

The girls varsity water polo team has a home game against Westlake High School Jan. 8.  The game will assuredly have viewers on their feet until its final moments.
"Westlake has always been an unpredictable team for us," said varsity team captain senior Gabbi Minassian.  "One day we will win a tournament, and then the next day we will lose one."
Westlake has a strong, consistent team that continues to improve with each practice.  In addition, the team's passion and dedication are evident in its many victories.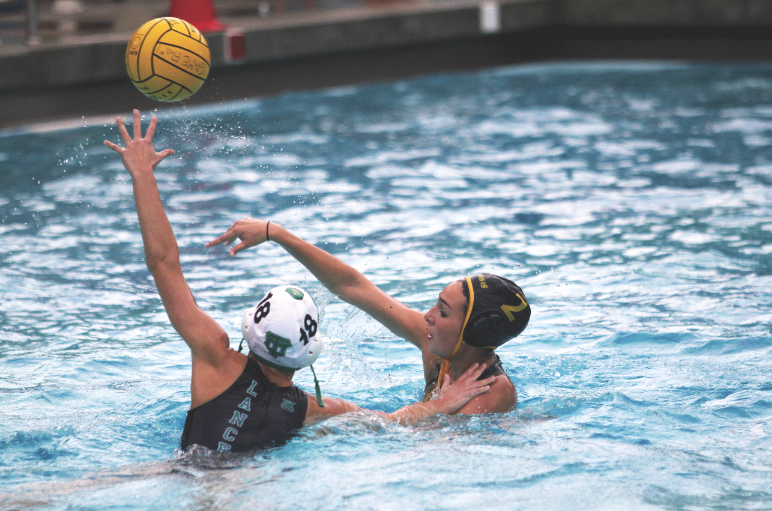 However, CHS shows much potential to win, as they have vastly improved during the off-season.  Set and point player Minassian has a powerful shot and is very relentless in the water, while Courier staff member junior Sophia Rome is an impressive defensive player. Senior Arezo Nasaeri and sophomore Gaby Zuniga, two of the fastest swimmers on the team, and sophomores Shylee Eliav and Lauren Paula, both of which have strong shots, are essential to success.
This highly anticipated game will be exciting for both the players and spectators, and it will be a fight to the finish.
Written by Laura Mishkin – Staff Writer and Photo by Lauren Sloan – Photo Editor