Clippers steal NBA spotlight in Los Angeles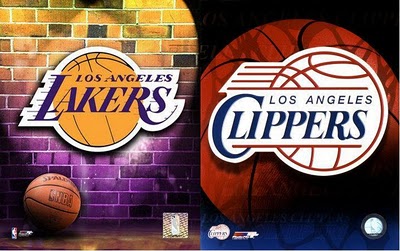 Zach Testa - Staff Writer
December 18, 2013
The professional basketball teams of Los Angeles have very different pasts.  The Lakers are one of the greatest franchises in the history of sports, while the Clippers have never been successful since they joined the NBA.  There was never a huge intercity rivalry between the two until a couple of years ago.
The Lakers have been the most prominent team in the Western Conference.  They have won 16 championships, the second most wins out of any team in the NBA and the team has also appeared in 31 out of the 65 NBA finals.  Twenty-one former Lakers have made it into the Naismith Memorial Basketball Hall of Fame, and players like Shaquille O'Neal and Kobe Bryant are sure to add to that number in the near future.  The team has always been full of talent, but in more recent years, the talent level has diminished.
The history of the L.A. Clippers is almost the opposite of the Lakers.  Originally, they were known as the Buffalo Braves, but after no success in 1978, they became the San Diego Clippers for six years before finally moving to L.A.  They have appeared in the playoffs nine times, only moving past the first round three times and never making it to the conference finals.  Despite their history as perennial losers, they managed to win their first Pacific Division championship, and captains  Chris Paul and Blake Griffin hope to lead them to a NBA championship this year.
Overall, the Lakers have dominated the Clippers; the Clippers have only won the season series twice since 1984.  During that time period the total record is 98-33 in favor of the Lakers, but last year the Clippers won all four of the matchups.  In recent years, more and more basketball fans have abandoned the legendary Lakers in favor of the younger "Lob City" Clippers.  "Lob City" became their nickname after countless alley-oops between Clippers captains Chris Paul and Blake Griffin and Clipper player DeAndre Jordan.  This goes against the Lakers more traditional style of play but leads to high scoring games that the fans love.  This season will be very interesting to follow between the L.A. rivals. •