The CHS varsity baseball team has been making great efforts this year.  After a disappointing season last year, the Coyotes look hungry for victory and success this season.  They opened the season with a huge win over one of the nation's highest ranked teams, Loyola High School.  Senior pitchers Tyler Howell and Jesse Hobaica are leading this years Coyotes with a great display of pitching.
In the game against Loyola High School, Howell pitched seven full innings and only surrendered two runs.  Tied at two, the game then went into extra innings.  Senior Charlie Fischer whacked the tiebreaking hit that drove in a third run for the Coyotes, and it was once again left to the pitchers to determine the game.  To close out the game, Hobaica then came in and struck out the first three batters, which secured the huge upset victory for CHS.
"We are really rolling on all cylinders," said Hobiaca.  "Our team chemistry keeps getting better and better, and we are hoping to make a deep run into the playoffs this year."
A couple of games later, came the finish of the Easton Tournament at home against Oaks Christian High School, who could not stop the Coyotes either.  Senior outfielder Josh Himmelstern went two for three with a monster home run and three runs batted in to help the Coyotes defeat Oaks Christian five to zero.  Senior pitcher Colin MacDonald threw five innings during the shutout while only giving up three hits. Hobiaca came in relief and threw two shutout innings to record yet another save.
Behind this hot start, the CHS baseball team is hoping to carry this momentum through the rest of the season and make the California Interscholastic Federation: Southern Section playoffs.  Great effort from all of the senior leaders along with solid play from sophomores, like starting outfielder Jake Baer, and juniors can help put the Coyotes in a position of power as they play the regular season.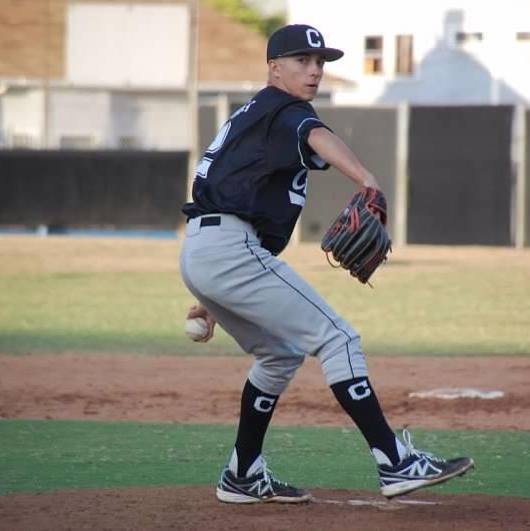 "It would be absolutely huge for the program to make playoffs this year.  From the coaches to the freshman, we all have worked very hard all year and it would be awesome to be able to reap the benefits of all of those zero period workouts and late night practices. But regardless of the finish, I will always love this team through thick and thin." – Hobaica