The Return of Derrick Rose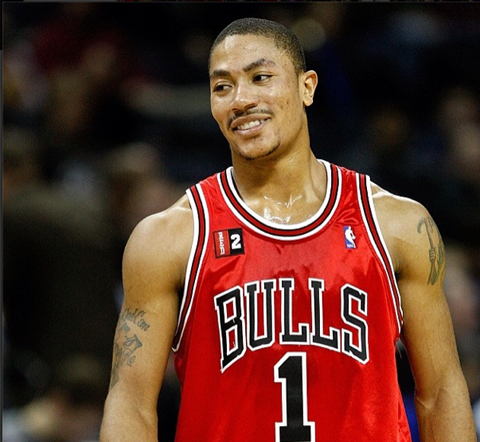 Hang on for a minute...we're trying to find some more stories you might like.
While watching the Chicago Bulls play in one of their "sitting on the edge of your seat" games, one would notice a significant player missing. Derrick Rose, beloved basketball all star, has been absent due to an ongoing knee injury. Due to his injury, Rose has only been able to play 10 games in the past two years. However, this injury is not stopping him from currently achieving his aspirations, even though he will be cautious with the games and practices to come.
"Just trying to protect myself, just knowing that this is a long, long schedule and this is the most basketball I'll be playing in two years," said Rose after the U.S. beat the Dominican Republic, 105-62, quoted by ibtimes.com. "So I'm just going in, trying to gear up, making sure that I'm healthy."
However, occasionally Rose does feel sore in the knees, and the medics address this situation as it occurs. However, he is not letting this hold him back any longer. He is on the verge of recovery and is just staying positive. Be on the lookout for Rose's debut comeback.

About the Writer
Hannah Lederman - Staff Writer, '16
My name is Hannah Lederman, and I am ecstatic to be a staff writer on this year's paper. In addition to writing, I passionately enjoy eating avocados and...