"One and done" era poses serious problems for the future of basketball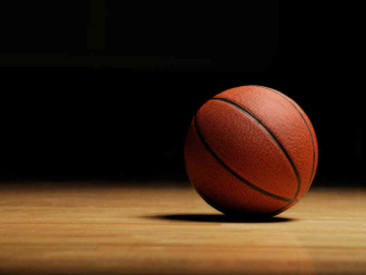 Hang on for a minute...we're trying to find some more stories you might like.
This is the "one and done" era of National Collegiate Athletic Association basketball. At the end of each season we see more eager freshman declare for the National Basketball Association draft after playing just one year of college ball. Players, only 18 and 19 years old, are opting out of their guaranteed college scholarships early in hopes of making the cut at the highest level of basketball, the NBA. This now commonly accepted decision poses potential issues for not only the players but also for the game of basketball as a whole. Today's college freshmen are risking their opportunities in more dependable careers, are unprepared for the pros and are ruining the historical tradition of college basketball.
The obvious reason for bypassing the final three years of college is because playing professionally provides money and a lot of it. Teenage boys are very attracted to the proposition of getting paid to play the sport they love. However, if a student decides to declare for the draft and fails to get drafted or signed to a NBA team, he cannot return to his previous college to finish the remainder of his education. Only about 60 players go on to make the NBA each year. By declaring for the draft without being selected, a college freshman would lose his right to a scholarship and be unable to complete his college education to pursue a different, more reliable profession with a college degree.
However, even if a one and done player is signed to an NBA roster, playing under a multi-million dollar contract comes with a price. The anxious teens often have trouble adjusting to a mature pro lifestyle both physically and mentally. Recent cases have showed the most celebrated young athletes have fallen victim to injuries that stunt their still growing bodies. Star rookies like Jabari Parker, Aaron Gordon, Joel Embiid, Julius Randle and Noah Vonleh all decided to pursue the NBA after one college season and were all sidelined for the majority of the year due to the predictable injuries that come with competing at a higher level. These misfortunes are warnings of the dangerous future that could possibly destroy many more bright careers.
Finally, what ever happened to the old fashioned, hard-nosed college team led by seasoned upperclassmen? This year, the Duke University Blue Devils won the NCAA title under the direction of three talented freshmen, Jahlil Okafor, Tyus Jones and Justice Winslow. Less than two weeks after hoisting the championship trophy, all three declared for the league. While criticizing these three young players is tough, considering they just beat the senior heavy University of Wisconsin team in the finals, their college potential will never be discovered or fulfilled. In the early 1990s, the Duke Blue Devils made history by reaching the Final Four for four consecutive years and winning back to back titles in 1991 and 1992. At that time the Blue Devils were led by savvy and experienced upperclassmen that respected the patient yet rewarding process of creating a dynasty. While Okafor, Winslow, and Jones did make their mark on the college game, their reluctance to regroup for further success in college proves the belief of the time: that college basketball is no longer a romantic team-oriented pastime.