Fantasy sports leagues pose threat of major debt to users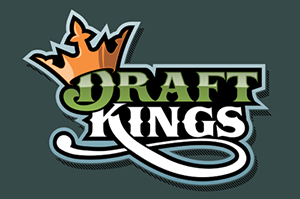 Hang on for a minute...we're trying to find some more stories you might like.
The time is here. Football season is right around the corner and everyone is excited for what is in store. Every year, millions of fans prepare to draft players for their highly anticipated fantasy football teams. Hardcore strategists spend hours theorizing which lineups will give their team the best chance to win. Fantasy football began as a fun pastime for fans of the game, but now people are increasingly viewing it as a way to earn extra cash. Throughout history, gambling has always been a prevalent issue, but online gambling may be a new, easier way to fall into heavy debt.
"Fantasy football is a great and fun way for my friends and me to talk football," said junior Franco Cervantes. "I love the discussions we have, even if it gets heated sometimes, but it is all good fun."
Fantasy websites like draftkings.com and fanduel.com specialize in one-day fantasy leagues. One day leagues, unlike typical season long leagues, allow users to have a new team daily rather than annually. Once logged into a league, members begin spending money, trying to produce a quick profit. To increase their probability of winning prizes, participants spend hundreds of dollars to secure the players projected to have big games. While users feel that betting a lot is worth the risk for a victory, they should be skeptical after seeing the extensive amount of money that others have lost.
According to the Fantasy Sports Trade Association, 56.8 million people are involved in fantasy sports in the United States and Canada. While many of these people are suffering debt, the businesses of fantasy sports is booming. DraftKings has added around $300 million in new investment in its fourth year of existence and has made more than $400 million since its creation. FanDuel has also increased in popularity as the market for daily fantasy sports continues to grow at a huge rate. FanDuel rakes in $27,500 per second in entry fees. These companies spam their customers with different offers promising cash prizes, convincing them to ultimately gamble away their money.
Growing awareness of sports has exposed a new source of gambling. People are no longer losing money at the poker table, but at home in front of their computers. As more people start to play, more money will be lost until users realize the danger of online gambling.