North Carolina college sports banned from competing due to anti-LGBTQ+ laws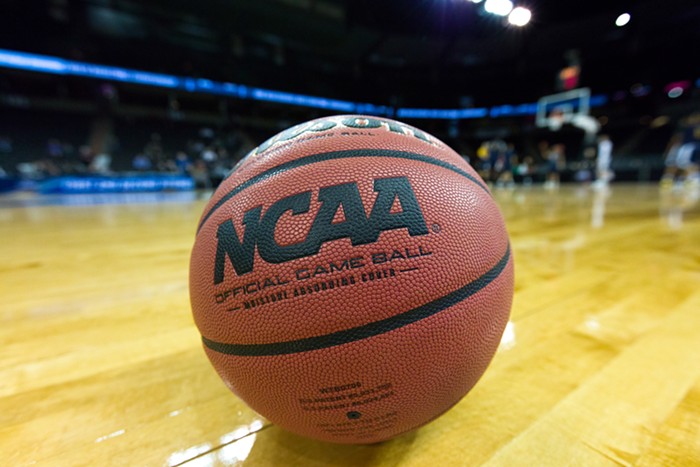 Over recent years, society has established a significant number of laws that reinforce equality for the LGBTQ+ community. Leaps have been made in the form of same-sex marriage laws, bills that help against discrimination and rules that promote inclusive atmospheres. The sports world is no stranger to these progressions. Recently, the NCAA spoke about relocating their championship events from North Carolina for the next several years because of state laws that promote discrimination against the members of the LGBTQ+ community.
North Carolina has multiple state laws that discriminate against transgender and gay citizens. The most controversial piece of legislation is House Bill 2. This law, which is commonly known as "the bathroom bill," is a statewide piece of legislation that prohibits people who are transgender from using the bathroom that correlates with their gender identity, and instead requires them to use the bathroom that correlates with the gender stated on their birth certificate.
"We believe in providing a safe and respectful environment at our events and are committed to providing the best experience possible for college athletes, fans and everyone taking part in our championships," said NCAA president Mark Emmert.
North Carolina college sports fans might not see an event in their home state until 2020, as the NCAA is threatening to relocate all of their events from the state for several years until these laws are dismantled. House Bill 2 was signed into action last year by then-Governor Pat McCrory; however the current governor, democrat Roy Cooper, promises that he will try to dismantle this law.
"The NCAA news means there is no time to waste in repealing House Bill 2," said Cooper. "The bipartisan votes of both Democrats and Republicans are there for repeal if the Republican legislative leadership will just put it to a vote."
The 2016 to 2017 schedule has been released and North Carolina is seen nowhere on the roster. However, North Carolina still has time to repeal the bill in efforts to be included in future events. As long as the law stands, the NCAA will hold their ground and North Carolina will be removed from consideration for all future NCAA sporting events.