Administration struggles to control campus-wide bathroom vandalism
Restroom stalls at Calabasas High School are being vandalized by students who are drawing depressing, hateful and sexual messages.
Over the past few months, written messages have increasingly appeared on the walls of the restroom stalls, specifically in the girls restroom. Although custodians clean the stalls daily, the drawings usually return.
On May 10, messages that read "Juul Room" and "B**ches are not allowed" were written on the walls of the handicap stall in the girls' bathroom next to the gym entrance. Additionally, two permanent markers were left hanging from a CHS bathroom pass on a hook, allowing other girls to contribute to the vandalism.
On Sept. 24, new drawings referencing the cartoon character "Peppa Pig" emerged on the same handicapped stall. About one month later, the phrase "F*ck this school" was written on the wall of the girls' bathroom next to the Lecture Hall. Many students at CHS are disappointed in their peers for contributing to the vandalism. They think that the harsh language used does not accurately represent the true character of the majority of girls at CHS. Senior Sophia Luna describes seeing girls vandalizing the walls when she uses the restrooms during class.
"Four to five girls will exit the bathrooms at once with sharpies in their hands," said Luna. "When kids draw in the bathrooms it just makes them look very childish and immature."
Custodians must use an alcoholic spray made specifically for vandalism in order to remove the writing, according to custodian Hung Bui. Because of how much ink is left on the stalls, removing the markings can take up to an hour.
"When [students] vandalize the bathrooms [they] are making our maintenance people stay later," said Vice Principal Martin Freel. "Our maintenance guys get off at 3 o'clock, but they have to stay an hour overtime to clean the bathrooms- which is causing them more work. They want to go home to their families, too."
In addition to making the custodians work overtime, the administration is concerned with what the girls are writing. CHS school psychologist Sahar Barsoum, is not so concerned with the vandalism itself, but where some of the messages written in the stalls could be coming from. She fears for students' safety, because of previously written messages like "All hope is lost for my life" and "Should I kill myself?".
"Not that one should be writing on a wall, but if someone could write back to those more concerning messages and say something like 'life is worth it,' it would be great to see that there is some hope," said Barsoum. "If someone just changed that whole culture… what that would mean for them rather than just leaving it alone… [This behavior] is very typical and not unusual, but still very concerning; and we do take it very seriously. A tiny sliver of hope is really what anyone is asking for."
As of now, no students have been punished for vandalizing the school bathrooms. Due to such excessive amounts of vandalism, Vice Principal Martin Freel took the initiative to close the lower quad boys and girls bathrooms temporarily so the restrooms can be cleaned and the students can be better supervised when using the upper field bathrooms. Administration has also implemented a sign-in and out sheet in front of the upper quad restrooms next to the gym in an attempt to correct the issue through supervision. •
Donate to Calabasas Courier Online
Your donation will support the student journalists of Calabasas High School. Your contribution will allow us to purchase equipment and cover our annual website hosting costs.
About the Contributors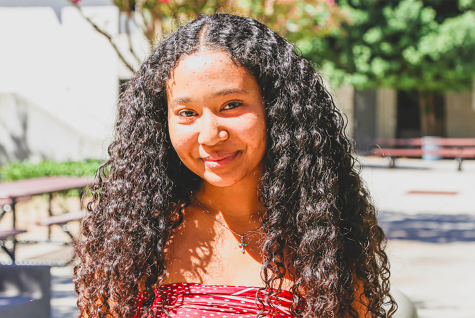 Miyae Folkes, Staff Member
Hi my name is Miyae Folkes and I am a senior at Calabasas. I'm a Staff Writer and Photographer for the Calabasas Courier. This is my first year being...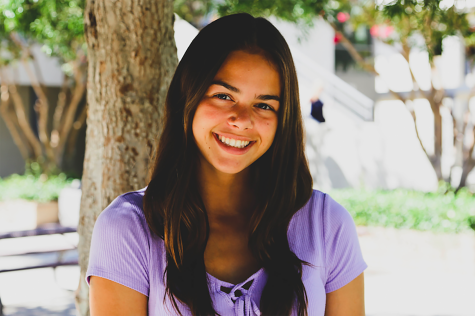 Rachel Franklin, News Editor
Hi, I'm Rachel Franklin and I am the News Editor for the Calabasas Courier. I am a second year staff member and a senior at CHS, where I also play goal...