LVUSD eliminates mandatory service learning, introduces state program
This year, LVUSD made the decision to replace its previous 60-hour mandatory service learning requirement with an optional California State Seal of Civic Engagement (SSCE). 
The California Department of Education first approved the seal on Sept. 10th, 2020, but LVUSD is only beginning to implement the program this year. The voluntary program offers an opportunity for community engagement while removing the uncertainty of being unable to meet graduation requirements.
"The California State Board of Education adopted criteria and guidance to award a State Seal of Civic Engagement (SSCE) to California high school students who demonstrate excellence in civics education and participation, and an understanding of the United States Constitution, the California Constitution and the democratic system of government," said Principal Amy Aviv in a correspondence sent to the CHS community on Aug. 21. "In response to this opportunity, LVUSD is transitioning its previous Service Learning graduation requirement to a new, optional State Seal of Civic Engagement."
With the introduction of this new community service system, any previous hours accrued by sophomores and juniors become invalid and will not count. However, previous hours accrued by seniors will be recognized as eligible.
"Because we are transitioning to this new program, those hours don't really stand for anything anymore," said CHS SSCE coordinator Kelly Ortiz. "The graduation requirements [for service learning] are no longer there."
Due to previously accrued service hours being rendered inapplicable, students have differing opinions about the seal's implementation.
"I did not like the fact that we can't use our hours from this year because I know I put a lot of hours into my service learning, and now I can't use any of it," said junior Ray Mathur. "I think it's kind of annoying."
Mathur attended a meeting on Oct. 19th where Ortiz first described the State Seal and noticed a widespread frustration with the changes. However, some students don't believe the seal's implementation will have much of an impact on them.
"I think the people who were completing service hours anyway put in a lot of work for it, and I feel like those same people, if they were really committed, wouldn't put in any less effort [to the new system]," said sophomore Julian Saab.
Other students believe that the seal will benefit those who are very dedicated in terms of college applications as well. 
"Kids who take this seriously and really want to get into college will probably want and love to do this," said senior Ryan Foust.
In order to receive the seal and corresponding recognition at graduation, students must develop and complete an approved Civic Engagement Project related to either areas for growth in their community/school or peer tutoring. In addition to the chosen project, students must complete U.S. History, U.S. Government and Economics.
"There will be a seal that will be put on diplomas [for students who complete the program]," said Ortiz. "I think we're also going to include a cord for graduates to represent the seal."
Although students are able to begin working on the program freshman year, Ortiz advises students to start in their junior year when they have greater independence and maturity. Projects must be submitted in the spring of senior year and no sooner, so starting early only gives students a small advantage.
"I don't know how savvy freshmen would be to find [a] community organization and be a part of it," said Ortiz. "Sophomores tend to have a little bit more on their plates, so they can do it, but they wouldn't be able to actually finish the program until their senior year."
Ortiz and CHS administrators aim to use this year to fine-tune the program for upcoming years.
"In what we call a pilot year, you have to sort of let things play out a little bit to see what works and what doesn't work," said Ortiz. "That's the only fair way you can do anything."
Ortiz hopes that students will use this adjustment to better the community and spur positive change, despite the extra workload the program places on participants.
"This is a project that's really student-generated, and a student really has to be a go-getter and look for the opportunity to help and give back to the community," said Ortiz. "I think if students recognize that they have this chance, then I think it could provoke change."
Donate to Calabasas Courier Online
Your donation will support the student journalists of Calabasas High School. Your contribution will allow us to purchase equipment and cover our annual website hosting costs.
About the Contributor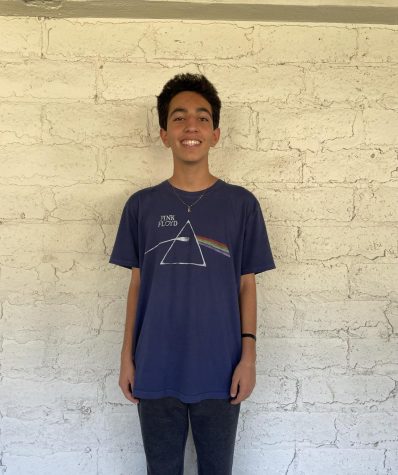 Kai Assad '23, Staff Writer
Hi! My name is Kai Assad, and I'm very excited to be a staff writer this year. This is my first year writing for the Courier, but I've always loved to...