With the death toll hitting 1,200 in Israel, 2,800 wounded, and 150 taken as hostages, the Israel-Gaza war worsens.
In the early morning of  October 7, a Palestinian militant terrorist group called Hamas launched a large-scale attack on Israel. The attack came from air, sea, and land. The Hamas group sent rockets into Israel and broke through the Gaza-Israel barrier to begin their raid.
According to reporting done by New York Times Hamas militant group began kidnapping children, women, and the elderly and went door by door, killing innocent civilians. Those who were abducted were taken back to the Gaza Strip as hostages. Dead bodies were paraded down the streets. All of Hamas' attacks and killings were taken on video or photographed by group members, most of which have been posted.
As of the latest update from President Biden, it is known that 27 American citizens are dead, and roughly 20 remain missing, some of which are believed to be hostages.
Who is Hamas? And what do they want? Hamas is a militant group controlling the Gaza Strip and parts of the West Bank. The terrorist group was formally formed in 1987, calling themselves a Muslim brotherhood. They are a Muslim group that aims to spread Islamic ideology. Hamas has stated that one of their objectives is to kill Jews. In the past, they have been backed by Iran. There is speculation that Iran may have aided in the raid.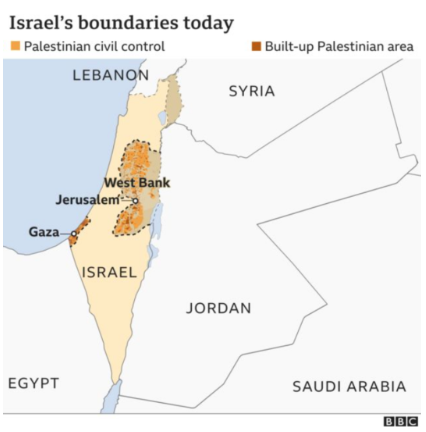 The ambush this past Saturday is a build-up of past conflicts between Palestine terrorist groups and Israel. Primarily the attack on the Al-Aqsa mosque, which both Muslims and Jews believe they own the right to. Hamas has even called this operation the "Al-Aqsa Storm."
In a news conference, the New York Times reports that Prime Minister Benjamin Netanyahu said, "Every Hamas member is a dead man. It will be crushed and eliminated."
With a long war ahead, it has brought brief unity to an otherwise very divided country. On Oct 11, Israel formed a Unity Government to deal with the outbreak of war. Their first order of business was shutting off the power system in Gaza. The IDF started bombing Gaza, hoping to destroy Hamas bases. So far as a result of the bombing 1,537 people have died in Gaza. 
Reports by the Guardian have been made that Egyptian intelligence warned Israel multiple times of an attack on the Gaza border. It is unknown how much and to what extent Egypt shared with Israel.
In a press conference held for a group of American Jewish leaders, Biden called it "the deadliest day for Jews since the Holocaust." For most American Jews across the nation, there is a fear of attacks in major cities.