Homecoming style quiz
Hang on for a minute...we're trying to find some more stories you might like.
Are you having trouble finding the perfect dress for the homecoming dance on Nov. 8? Have no fear! The Courier's got you covered with this style quiz!
For Homecoming, I want my look to be:
A) Simple and sweet
B) Modern and edgy
C) Different and unique
Since the theme permits black and white clothing, the color I prefer to wear is:
A) White
B) Black
C) Why not both?
I like to accessorize with _______
A) Elegant earrings
B) A cute bag
C) Anything that will make me stand out
My favorite part of Homecoming is:
A) Getting ready!
B) Dancing with my friends!
C) Everyone knows its all about the party bus/after party!
I want my makeup to be ________:
A) Natural
B) Bold
C) Bright and colorful
My favorite material is _________:
A) Lace
B) Leather
C) Denim
My favorite previous Homecoming theme was:
A) "Boardwalk"
B)   None, I think this years' "Suit and Tie" the best!
C)   "Cloud Nine"
One celebrity whose style I LOVE is ____:
A) Taylor Swift
B) Kylie Jenner
C) Katy Perry
I hope the DJ at Homecoming will play ________:
A) "All About That Bass" – Meghan Trainor
B) "You and Me" – Flume
C) "Shake it Off" – Taylor Swift
My favorite go-to hairstyle is ______:
A) A cute up-do
B) Sleek straight
C) Flirty curls
RESULTS: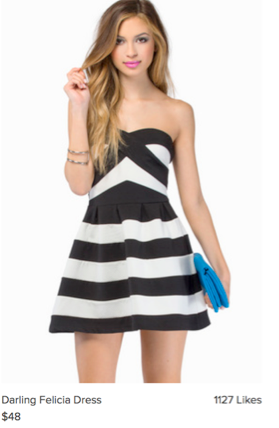 Mostly A's: Simple yet chic
You are the type of girl who can't go wrong with a simple look for Homecoming. Try and go with a classy dress like this one from Forever 21, which is simple yet effortlessly beautiful. A natural hairstyle of even an up-do would look perfect with this dress. Try and pair this up with a nude lip color and natural eyeshadow.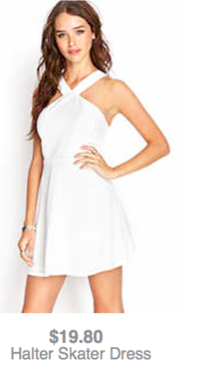 Mostly B's: Bold beauty
You love keeping it simple but also adding an edgy flare. For Homecoming this year, try going with a bold black dress similar to the one pictured from Tobi. A dress like this is perfect for you because it is modern while still remaining chic. Accent this dress with a vibrant lip color or a sparkly eyeshadow.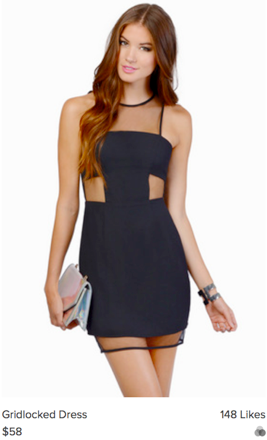 Mostly C's: Unique yet stylish
For you, Homecoming is a perfect opportunity to flaunt your over the top style. You love patterns, colors, and anything that will differentiate you from every other girl in the room. A dress like the one pictured from Tobi is a match made in heaven for you. Combining the two colors creates a unique vibe and definitely will