Titanic II will not sink passengers' expectations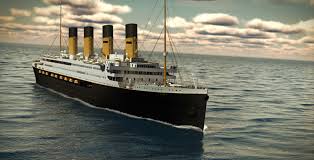 The Titanic II has recently been scheduled to set sail in 2018. Australian billionaire Clive Palmer announced in April of 2012 his intentions to build a modern-day replica of the Olympic-class RMS Titanic which sank in 1912 after striking an iceberg on its maiden voyage. In 2014, Palmer cautioned that the project was a huge task, as the original Titanic took seven years to build. He wanted to make sure no mistakes were made in the construction. While the ship will have many of the features of the original Titanic including Turkish baths, a squash court, a grand staircase and swimming pools, the ship's safety standards will differ significantly. In accordance with modern day safety regulations, the boat will have a welded hull and enough lifeboats to fit all of its passengers.
"The new Titanic will of course have modern evacuation procedures, satellite controls, digital navigation and radar systems and all of those things you'd expect on a 21st century ship," said global marketing director of Palmer's company Blue Star Line, James McDonald.
The ship's maiden voyage is expected to depart from Jiangsu, China and land in Dubai in the United Arab Emirates. There will be 900 crew members and 840 cabins to hold up to 2,400 passengers. Palmer has not yet announced the price of a ticket on this cruise but it is estimated close to one million dollars per passenger.
"The Titanic is one of my favorite movies of all time, and I would jump at the chance to ride on the Titanic II and experience this incredible atmosphere first hand," said sophomore Jordan Strasser.
Palmer has been known to take on other big and unconventional tourist ventures that have unfortunately ended before completion. He is reported to have ordered over a hundred giant robot dinosaurs to be imported from China so he could recreate his very own Jurassic Park. But according to Palmer's most recent interview with CNN, he is confident that the Titanic II will be ready to set sail on it's maiden voyage in 2018.