What are the fall trends for 2017?
Hang on for a minute...we're trying to find some more stories you might like.
Fall has arrived, and although the typical Pumpkin Spice Lattes and windy weather are returning, the next fresh trend is vintage outfits. With the recent increase of flea markets in Los Angeles, clothing from the past is coming back. People are beginning to restyle, or modernize, pieces of clothing for today's fashions. A simple way to describe this latest style is "contemporary vintage," and many students at CHS are taking part.
"I love finding old jeans and flannels so I can put cool outfits together," said senior Aliey Melnick. "When I go through my mom and dad's closet, it gives me a chance to see what their clothes were like and makes me feel connected to their past."
For years, blazers were considered a piece meant for business or other professional affairs. But now, millennials have transformed this once solely-sophisticated item into something that makes them appear poised, yet still cutting edge. Wear a blazer with a tank top and a pair of jeans, and to top it off, complete this modern ensemble with a pair of ankle boots.
Vintage fur coats and leathers jackets are also crucial statement pieces for any wardrobe this season. During the 1970s, outerwear companies such as East West designed quality-made jackets that spread across the nation. This year, these vintage jackets resurfaced. People concerned with style and comfort can wear fur coats, real or faux, during chilly weather.
Graphic tees from past rock concerts have been revamped to fit an individual's personality and express their love for classic rock. These shirts boast iconic images of artists such as Fleetwood Mac, The Eagles or Grateful Dead.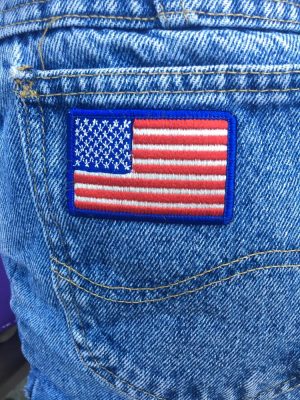 Denim with patches is also a current trend. Whether it is shorts, jeans or overalls, graphic patches add an ounce of flair to any of these articles of clothing. Plaid and striped pants echo the 70s and serve as great alternatives to blue jeans. They create a hipster vibe when paired with a loose-fitting tee or bodysuit.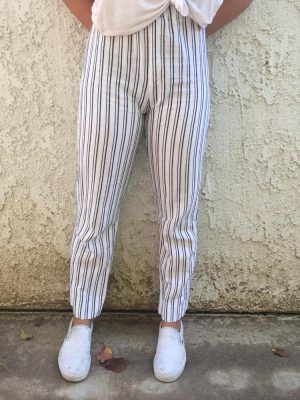 While people normally use accessories to complement an outfit, many are now making the accessory the statement piece of the ensemble. Unique shoes are in high demand, despite how outrageous they may appear. Many individuals wear sparkly loafers, cork-wedged sneakers and chunky heeled ankle boots.
Going to thrift shops or flea markets is one of the easiest and most common ways to find these clothes. The Melrose Trading Post, held every Sunday from 9AM-5PM, is one of the more popular markets to visit and search for vintage treasures. Each booth is owned by local vendors and contains antiques or clothes from past decades. Bands play live music and vendors sell food to make the experience even more enjoyable.
"The Melrose Trading Post is a really unique place to find vintage clothing," said senior Gracie Bellissimo. "A few weeks ago, I bought three tops from the 1940 and restyled them to fit modern times, which is nice because you won't find them anywhere like Urban Outfitters since they're one-of-a-kind."
Styles from past decades never fade, but instead, are revamped by future generations for years to come. With vintage clothing making a comeback for the millennials of 2017, old is definitely the new new.