Calabasas athletics have evolved over recent years
Calabasas High School, a once dismal last-place school in all sports, has become an elite school for athletics. Sports at CHS have come a long way over the past decade, devel- oping a good reputation through many victories. With tal- ented students and evolving programs, CHS coaches have been able to elevate athletes to their highest potential.
In recent years, CHS's football team has risen to the top and become extremely well known and watched by fans from all over Los Angeles. Before former CHS football coach Casey Clausen was hired in 2015, Calabasas had not made the playoffs in more than a decade, let alone win a single game in two years. Three years later, after a semi successful run, Clausen resigned to become the head coach at Alemany, and was replaced by Chris Claiborne, who re- signed this month. With his NFL experience and leadership, Claiborne helped the CHS football team become a state powerhouse, ranking number 17 in California and 117 in the country. Claiborne's tenure was marked by an in ux of athletes transferring from across Southern California and other states. However, Claiborne's Dec. 6 resignation leaves the team's future successes yet to be determined.
In 2010, the boys basketball team hit a low-point, as the program failed to be competitive with many local schools, such as Harvard-Westlake and Crespi. The struggles have been put behind with the help of current basketball coach and athletic director, Jon Palarz. Palarz has helped his players develop into strong and competitive athletes. Their advancement started during the 2015-2016 season when Palarz led the team to the Division 3AA seminals and Southern California Division III regional semi nals. Since then, CHS boys basketball has brought home a Marmonte League Championship and named a student the Marmonte League Player of the Year in 2019, Max Cheylov. The team has been extremely successful under Palarz's leadership and the school looks forward to more victories. Additionally, Calabasas has introduced a new pro- gram, girls lacrosse. The team was created when sophomore Kylie Kurzban spoke on behalf of other passionate lacrosse players in 2018.
"We needed to show the athletic director that there was a large enrollment of girls who were eager about starting a real team," said Kurzban. "We started reaching out to interested coaches and eventually developed an after school club for girls to practice."
As of this school year, girls lacrosse is now an of – cial sport with a suf cient team and a head coach. CHS will now have a CIF sanctioned and school-run girls team for the spring 2020 season.
CHS athletics are now admired by more schools under the CIF umbrella. With the new year coming around the corner, CHS is destined to showcase its athletic pro- grams and create a model athletic department. The student body looks forward to future success.•
Donate to Calabasas Courier Online
Your donation will support the student journalists of Calabasas High School. Your contribution will allow us to purchase equipment and cover our annual website hosting costs.
About the Contributor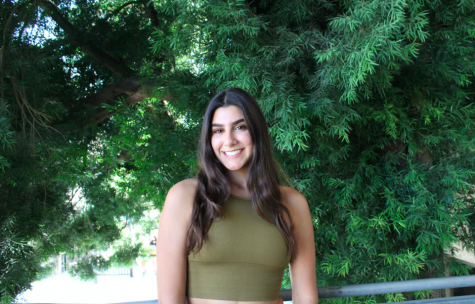 Mia Tiano, Executive Editor
Hi, I'm Mia Tiano and I am thrilled to be the Executive Editor of the Calabasas Courier this year. I have been writing for the Courier since my sophomore...