LVUSD hosts teen party simulation for concerned parents
Las Virgenes Unified School District (LVUSD) hosted a party simulation at the Agoura Hills Recreation and Event Center to educate parents of teenagers on the behavior of their children at parties.
LVUSD partnered with Building Resilience and Inclusion Through Engagement (BRITE), a Ventura County based company that has worked with local school districts for the last 15 years to educate teenagers and parents on the dangerous decisions, like underage drug use, alcohol consumption and sexual activity, that teenagers are regularly faced with making by simulating party scenarios.
"After speaking to students about the dangers of drug and alcohol use, many teenagers reported that they would like to see more parent involvement and attention geared toward their actions and decisions," said founding director of BRITE Katherine Kasmir.
"Our goal at BRITE is to educate parents on the culture of teenage society so that they can give their children's issues the attention they deserve."
During the simulation, Kasmir guided parents through rooms where student volunteers from Cal State Northridge, Cal State Channel Islands, University of California Irvine, Agoura High School and Calabasas High School acted out individual scenarios of teenagers using substances at parties and engaging in violent and sexual acts while under the influence. Scenarios included a physical fight between two drunken teenage boys and a group of teenage boys carrying a passed-out teenage girl with the intention of sexually taking advantage of her.
"Teenagers who begin using drugs and alcohol are more likely to become addicted and dependent upon these substances than adults who use drugs and alcohol since the teenage brain is still in a phase of development where one is actively learning routines and behaviors," said LVUSD Student 360 counselor Ramona White.
"To ensure that our students can lead healthy and safe adulthoods, myself and the rest of the staff of LVUSD found that educating parents on their children's actions and the consequences of these actions is essential."
Once parents walked through the simulation, LVUSD Dean of Student Safety and Wellness Ryan Correia, LVUSD Student 360 counselor Nicole Schackelman, licensed marriage and family therapist Evan Simmons, ADHD coach and therapeutic mentor JuliAnn Crommelin, psychologist Samantha Tamborro and Los Angeles County Sheriff Steven Arens hosted a question and answer session for parents.
"Teenagers begin drinking often times out of fear that their peers will no longer invite them to parties and social events if they do not," said Kasmir.
"The parents' responsibility is to monitor their children in order to ensure that none of the actions that they are taking are detrimental to their development."
Donate to Calabasas Courier Online
Your donation will support the student journalists of Calabasas High School. Your contribution will allow us to purchase equipment and cover our annual website hosting costs.
About the Contributor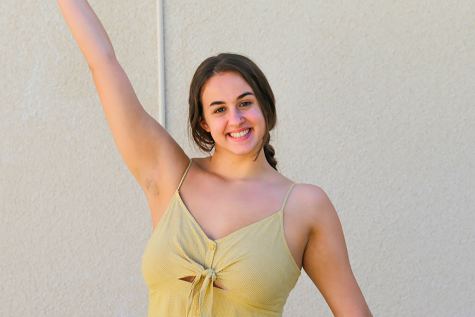 Eden Baker, Opinion Editor
My name is Eden Baker, and I am a senior and the opinion editor for the Courier. Since this is my second year on the paper, I am excited to see how the...