Spread PB is redefining the classic peanut butter and jelly sandwich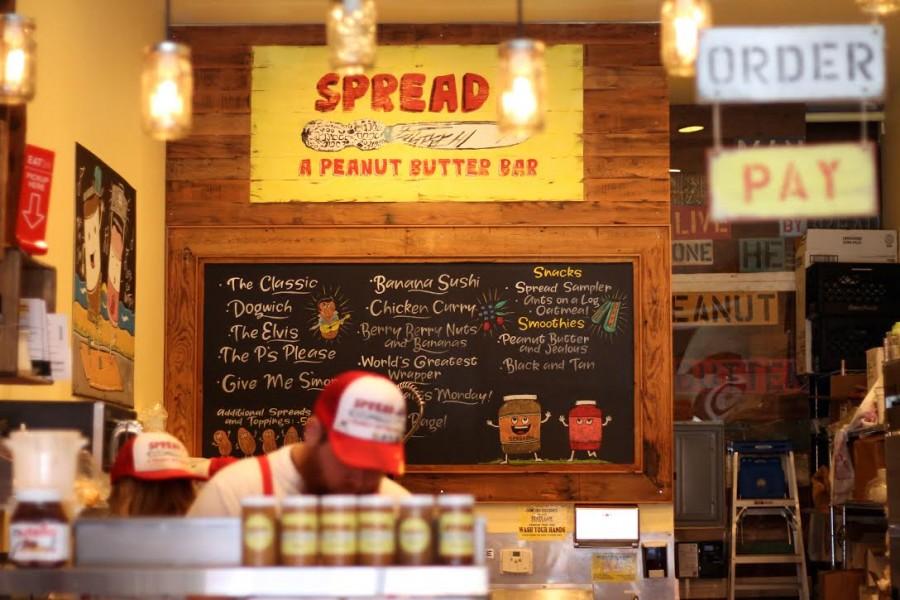 Ethan Shanfield - Staff Writer, Photos by Rockey Greenberg - Photographer
October 15, 2015
The smell of fresh peanut butter permeates the air. There is a comforting, cozy, mid-western atmosphere. PB experts pack together oozing sandwiches behind the counter. Dozens of customers wait in line to purchase customizable sandwiches and ice cream sundaes. For all peanut butter lovers, Spread PB is heaven on Earth.
Located in Studio City, the shop specializes in peanut butter, advertising unique flavors such as Maple Bacon, Green Curry and Coconut. Customers can choose from four menus: Spread PB Favorites, which includes popular suggested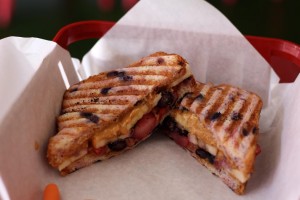 combinations, Fun Snacks, which consists of childhood favorites like "Ants on a Log," Build Your Own Sundae and the Build Your Own Sandwich. Other options include oatmeal, smoothies and specialty beverages. Jars of assorted nut butters are also available for purchase to spread the love at home.
Spread PB was originally founded by middle school pals Dustin Alpert and Katie Kerr. They claim they came up with the idea of a peanut butter bar in sixth grade when they both brought PB&J sandwiches to school. The two best friends knew that it was their destiny to spread peanut butter happiness to the rest of the world.
One of Spread PB's bestsellers is the "Diet Starts Monday." This item is made on white bread and includes Dark Chocolate peanut butter, Nutella and chocolate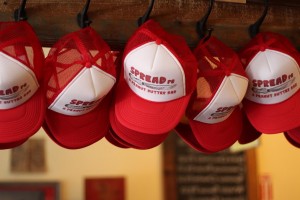 chips. Another unique, but well-liked meal is the Chicken Curry, composed of Green Curry peanut butter, chicken, shredded coconut and apricot jam. A final favorite is the Banana Sushi, which consists of bananas and peanut butter wrapped in a white tortilla. The warmth of the heated-up bananas goes perfectly with the creamy peanut butter. The Banana Sushi can be consumed as a finger food or with traditional Japanese chopsticks.
"Spread PB's version of the original peanut butter and jelly sandwich is incredible," said sophomore Landon Ferris. "Their peanut butter is much creamier than generic brands."
To order an Ice Cream Sundae, one must start by choosing either chocolate or vanilla ice cream as his or her base flavor. Then he or she will choose from the variety of sauces, including caramel, honey and marshmallow fluff. The Sundae menu also includes toppings like cinnamon, pretzels, marshmallows, sprinkles and blueberries. The sandwich process is very similar. One selects the spread, the bread and the sandwich toppings, including jams, meats, fruits and other goodies. 12215 Ventura Blvd., Studio City