Senior Profile: Billi Marder and Tessa Gidish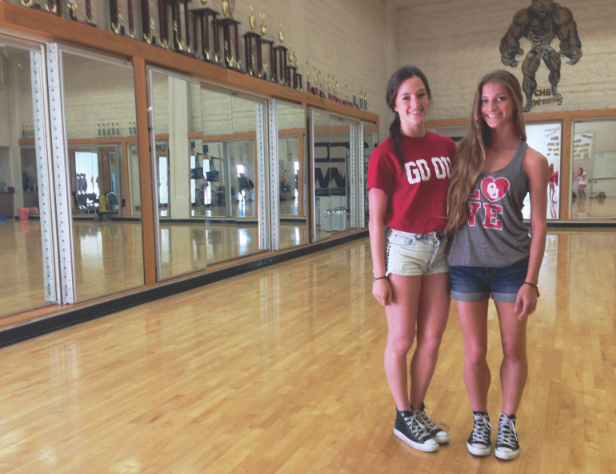 Julia Shapiro - Editor-at-Large
June 8, 2013
University of Oklahoma
Dance
Many young girls dream of becoming professional dancers, but only a few turn their dreams into a reality. Even fewer are able to pursue their passion with their best friend by their side. Billi Marder and Tessa Gidish, inseparable since kindergarten, will study dance together at the University of Oklahoma.
Gidish and Marder started dancing at the age of 3 and 9 respectively and have greatly contributed to the CHS dance program. Gidish and Marder have aided one another while in the dance studio, encouraging and pushing the other to push her limits and improve.
"Dancing with Billi my whole life has always pushed me to be a better dancer and to work hard," said Gidish. "It's great to have my best friend help me and give me feedback."
The University of Oklahoma has a rigorous dance program. In the future, Marder hopes to move to New York and join a dance company that travels both domestically and internationally; ultimately, she aspires to be a choreographer. While Gidish also strives to join a company, she is also open to the idea of dancing in movies and commercials. All that Gidish and Marder have learned from other dancers, teachers and their own experiences at CHS will remain with them as they continue with their passion and excel in the world of dance.
"CHS has taught me the significance of hard work," said Marder. "Being surrounded by a great deal of talent in the performing arts program especially has pushed me to be the best I can in order to pursue my dreams."