Senior Profile: Casey Kurtenbach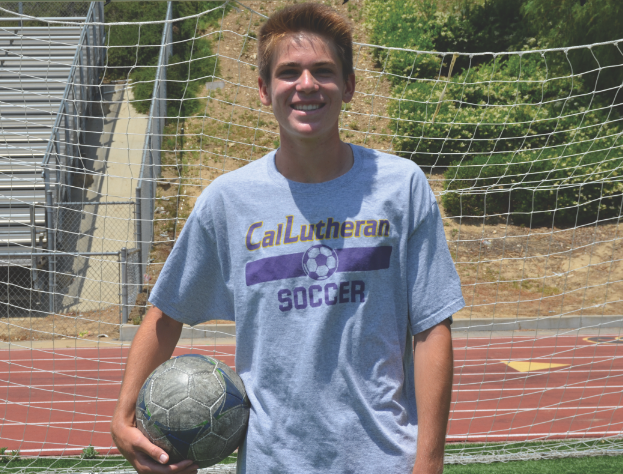 Jessica Smith - Editor-in-Chief
June 8, 2013
California Lutheran University
Business
In the eyes of Casey Kurtenbach, soccer is not just a sport; it is a lifestyle. Since the age of 5, Kurtenbach has devoted countless hours of practice to improve and capitalize on his strengths as a center mid fielder. For the past four years he has been a powerful force on the CHS soccer team. His immense passion and talent have led Kurtenbach to a future at California Lutheran University as a member of the men's soccer team.
Kurtenbach has shined as a leader and team player on the CHS soccer team. He was voted varsity team captain, Most Valuable Player, a First Team All-Marmonte League player and has won the first Coyote Soccer Leadership Award as well as the CHS Male Athlete of the Year for 2013.
"The CHS program has taught me the true importance of dedication and how hard work pays off," said Kurtenbach. "Through this experience I have learned how to be a leader and my passion for soccer has only grown stronger."
Kurtenbach's work ethic and dedication to improve are infectious to the players around him. In addition to playing on the CLU soccer team, Kurtenbach will be an assistant coach for the CHS varsity team beginning next year.
"Casey is an outstanding player, and he leads by example," said varsity boys soccer head coach Leon Abravanel. "I am proud that he is a CHS soccer player and will be part of our family forever."