Brockhampton's Summertime Sadness
After a brief six-month hiatus, the self-proclaimed boy-band, BROCKHAMPTON, released the heavily anticipated album, GINGER. The record was an evocative yet cluttered piece discussing self-fulfillment and the art of simply "living in the moment."
In the past year and a half, BROCKHAMPTON has been through quite a lot. After releasing three albums in rapid succession, the group took a significant blow after former member, Ameer Vann, was accused of sexual misconduct in early May of 2018. This scandal led to the cancellation of their previously announced album PUPPY, as the band needed time to recover and regroup. While it is nowhere near as melancholic, angsty and strung out as their previous effort iridescence, GINGER bears the same feeling of longing and neglect as its predecessor, but with a new and mature outlook.
Due to continuous pressure from their recently acquired label deal with RCA, BROCKHAMPTON was forced to quickly embark on a new album cycle. During this hiatus, actor Shia LeBeouf began holding Friday therapy sessions for the band members to help foster a new mentality within the group. BROCKHAMPTON intended to release a feel-good album for the summer to overcome their rather turbulent year and a half, but that flowery album is not what they delivered. The hardships the band members faced are reflected in their newest release, as GINGER is gloomy and lovesick.
The album begins with "NO HALO", a reflective song that details the moral shortcomings of BROCKHAMPTON'S members and subsequently sets the mood for GINGER. In nearly every song, band members take turns telling seemingly raw accounts of their individual experiences and traumas as well as their ambitions and musings. Staunch with disenfranchisement, depression and delusions of grandeur, the diaristic lyrics throughout the album are a defining characteristic of BROCKHAMPTON's music, eliciting a desire to improve within the listener. However, band members barely scratch the surface of their struggles in GINGER.
The members' attempts to vent obscure the genuine messages in their music, leading to a lack of consistency in the quality of the lyrics. The songs evoke a false sense of depth, and several verses crumble and crash due to their lack of substance. Rapper Dom McLennon's verse on "DEARLY DEPARTED," takes the deepest dive into inner conflict out of any song on the album. McLennon details the intense hurt and betrayal felt after former member Ameer Vann admitted to setting up one of McLennon's friends to be robbed. Because of its near-venomous emotional intensity and confrontational energy, the verse feels almost out of place in GINGER, as McLennon's verse alone carries more weight than nearly all the tracks on the album combined. Because of this, the album feels somewhat disjointed, almost as if it were thrown together haphazardly.
While BROCKHAMPTON essentially embodies the idea of throwing caution to the wind, their heavy emphasis on creative freedom instead comes off as cluttered and somewhat disconnected. Nevertheless, each member gives an outstanding performance on GINGER, but it lacks a certain cohesion that previous albums such as the SATURATION trilogy provided.
Donate to Calabasas Courier Online
Your donation will support the student journalists of Calabasas High School. Your contribution will allow us to purchase equipment and cover our annual website hosting costs.
About the Contributors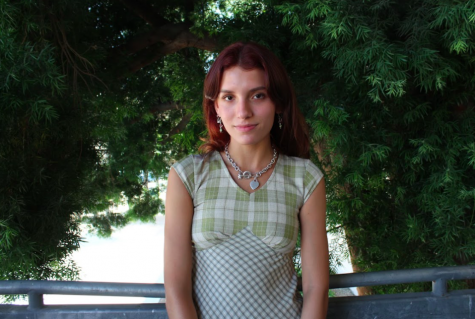 Sophie Dodd, Life and Arts Editor
My name is Sophie, and I am so excited to be this year's Life & Arts Editor! I am super passionate about writing, music, and movies, but almost any...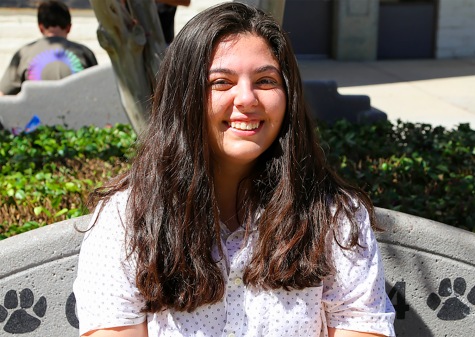 Ella Freeman, Creative Director and Photo Editor
Hello! My name is Ella and I am the Creative Director and Photo Editor for the 2019-2020 paper. I am currently a senior at CHS and plan to study Film Production...