The Calabasas High School Music Program Moves Online
Due to COVID-19, CHS has been forced to implement distance learning, leaving the music program in an unprecedented and difficult situation. The problem with musicians meeting online is that there is a time delay,  so the normal rehearsals must be discarded in favor of something new. Due to this drastic change, the music program has since had to alter practices for all the different groups and classes, including the acapella group Unstrumental. The acapella group has had to hold their meetings on applications such as Zoom and Google Meets, once a week instead of the usual three times. Practicing online has proved to be somewhat difficult, according to Senior and Unstrumental member, Chelsea Rifkin. 
"Being collaborative performance groups, Unstrumental and Bare Rhythm are having a bit of a hard time acclimating to social distancing. It is extremely difficult to sing on Zoom as the delay is always there," says Rifkin. "[Unstrumental has] begun having weekly zoom meetings in the place of our usual rehearsals. At this point in the year, underclassmen usually perform songs for next year, so we are continuing with that virtually." 
The acapella groups still have to persevere and do their best given the circumstances. Choir Director Mr. Barroll is requiring alternate assignments instead of singing.
"We still have daily warm-ups where our pianist plays warm-up exercises on the piano," said sophomore and choir member Scarlett Klein. "We have been working on alternative assignments, listening to videos of choirs singing and then we have to answer a question Mr. Barroll gives us. Everyone is on mute [during the warmups] so the audio is horrible. Mr. Barroll is teaching differently because we usually sang every period when we were at school. Now, we are being given a variety of other assignments because we can't sing as a whole choir anymore." 
With the extreme situation, there have been a variety of modifications made to other aspects of Calabasas's music program to utilize this time, including the Orchestra, as well as the Symphonic and Jazz Band.
"We meet on Zoom like other classes and have class discussions," said sophomore Orchestra and Symphonic Band member, Chloe Smith. "We've been using different online programs and websites to study, watch and listen to music. A big part of this class is individual work. We're all doing our part to practice our instruments on our own."  
 According to Senior and Jazz Band Member, Reed Rosenberg there have been a series of changes made, but overall class has been running smoothly so far.
"We are doing transcription and theory work. We meet over Zoom, but the environment is always fun and engaging," said Rosenberg. "We're working to get better individually now, so that later we can come back better than ever." 
All these changes have come as a shock and heartbreak to students who have had to quickly acclimate according to Rifkin. 
"As a senior graduating from four years in this program, it is extremely difficult to not have the moments we have wanted for years, but the acapella program is a family, and we will continue to be one."
Donate to Calabasas Courier Online
Your donation will support the student journalists of Calabasas High School. Your contribution will allow us to purchase equipment and cover our annual website hosting costs.
About the Contributors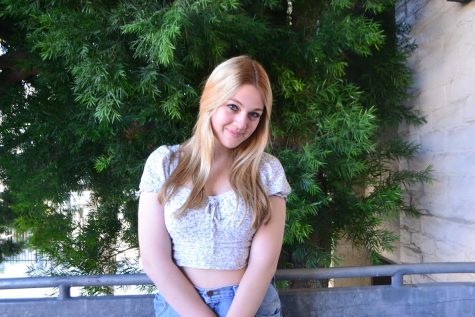 Halston Espar, Managing Editor
Hi! I'm Halston and I'm so excited to be both the Managing and News Editor of the Calabasas Courier this year! The Courier gives students a voice,...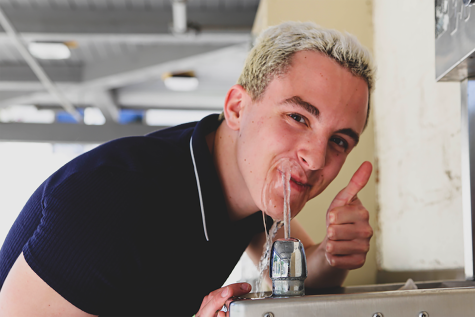 Oli Litner, Music Editor
Hey I'm Oli, and I'm the music editor on the Courier. I'm here to write constantly about my favorite subject so that I can stop pushing the people...