Private transportation company Uber provides both benefits and risks in comparison to taxi services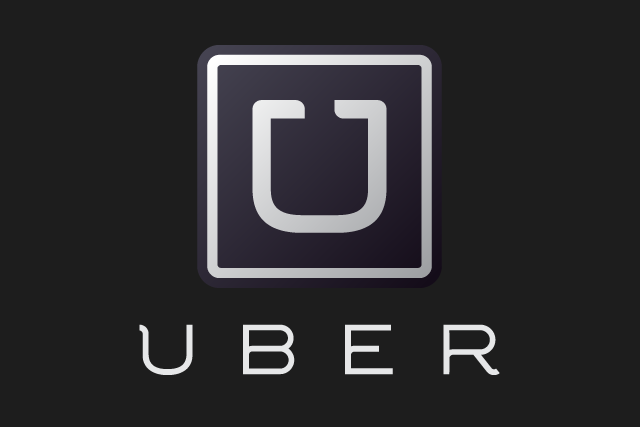 Pro
Written by Jill Punwar – Staff Writer
With grueling traffic and stereotypically bad drivers populating the roads of Los Angeles, the transportation service Uber has quickly claimed its spot in the media spotlight, infuriating taxi drivers in the process. Despite the company's drawbacks, Uber is a renowned service for good reason. Uber's technology-friendly method where users are able to request a driver through their smartphones has revolutionized the way in which people maneuver around cities. Not only is Uber affordable, but it also eliminates the hassle of driving and is available anywhere at anytime.
Unlike the costly charges of regular taxis, Uber's pricing is very affordable. With a flat rate of $0.80 and the only additional charge being $0.21 per minute and $1.10 per mile, the company's pricing has definitely contributed to its success. While some taxi companies charge extra per capita, Uber drivers do not charge for additional passengers. The company also has a "no tip needed" policy, which provides an advantage for long car rides. In addition, the Uber electronic application allows commuters to easily split the price with their fellow passengers. Due to its increasing popularity, the company has been able to lower prices further. Currently, Uber is 30 percent cheaper than using a taxi, according to www.uber.com. For example, a ride from West Hollywood to Santa Monica would be $31 taking a taxi, but only $22 using Uber (www.laweekly.com).
"I think Uber is an amazing service," said junior Andrew Isaac. "It's great how you can get a ride in such a short amount of time for a reasonable price."
Living in a city full of selfish drivers and burdensome traffic, driving is always a hassle. Uber immediately eliminates a majority of struggles one might face behind the wheel. Parking is a huge part of driving, especially in places such as L.A. and New York City. Using Uber assures users that they will neither have to walk two blocks from their car to their destination in excruciating heat nor pay a costly parking ticket waiting for them when they return. Not only is the issue of parking made easier, but Uber also provides another benefit as well. According to Mothers Against Drunk Driving, 28 people die in the U.S. everyday as a result of drunk driving crashes. Utilizing Uber eliminates the danger of texting or drinking behind the wheel, which are both extremely significant causes of mobile collisions.
No matter the location or hour, Uber is always available. The service is offered 24 hours a day, 365 days a year. Knowing Uber will always be there definitely gives people a sense of security. Noon or midnight, a holiday or a workday, Uber is only one tap away from arriving at a location in less than five minutes. With technology evolving to become more and more efficient, a service like Uber is something everyone should have on his or her phone for emergencies.
"Uber makes everything easier for my friends and me," said freshman Natalie Auerbach. "It is hard on our parents to come pick us up late, but Uber eliminates those problems."
Uber sets itself apart from other transportation services. Their reasonable prices, hassle-free service and flexible hours prove there is a clear reason behind the company's recent popularity. Already popular across L.A. and the San Fernando Valley, Uber is an extremely advantageous service that should be utilized around the world.
Con
Written by Laura Myerly – Staff Writer
Uber may seem like the perfect way to get around, but being driven by privately contracted drivers has its hazards. Few people consider the dangers associated with faux-taxi companies like Uber, but not knowing the risks can lead to devastating consequences. Not only does Uber have few regulations and restrictions on its drivers, but potential employees also often receive lax background checks. Taking a certified taxi is a far less risky option when in need of a driver. The safety of transportation should always be the first priority when deciding how to travel, and Uber's risks should put the company at the bottom of the list in terms of reliability.
Undoubtedly, Uber's lack of restrictions on their employees opens up a door for trouble. Several cases have been reported that demonstrate the unreliability of Uber drivers, with crimes ranging from theft to the endangerment of passengers. In an investigation held by National Broadcasting Company News, Tanya and Daniel Sackler, a couple from Los Angeles, were victims of a driver who stole more than $2,500 and personal possessions. The Sacklers hired the Uber employee to drive them home from LAX Airport, after which he drove off with a purse, briefcase, wallet and iPad. Ryan Simonetti, Chief Executive Officer of a Manhattan startup company, who was taken on a high-speed chase from the police by his Uber driver, exemplifies another unsafe experience with Uber.
"Was just kidnapped by an Uber driver in D.C. Held against my will and involved in a high-speed chase across state lines with police #Crazy," Simonetti tweeted after the fiasco. These experiences speak loud and clear about the potential hazards of getting into an unregulated car with a stranger.
Uber's less-than-satisfactory background checks could mean that customers are hiring former criminals to drive them around. Although Uber claims to perform thorough and adequate background checks, NBC News tested this claim to astonishing results. NBC News hired former criminal Beverley Locke, convicted of cocaine possession, criminal threats and burglary, to apply for a job as an Uber driver. The company accepted Locke's application within weeks, giving testament to the unreliability of Uber's background checks. This brings to mind the question of how one can know history of their driver and be sure of their own safety in a situation in which one is at the mercy of the person behind the wheel.
Although Uber's ability to provide customers with a driver through an application may be convenient, a plain old taxicab is a far better option when regarding safety. Taxi companies include legally required thorough background checks, fingerprinting and car tracking to ensure the safety of their passengers, keeping their cars and drivers under strict control. Since Uber only hires privately contracted drivers, the company is under no authority to actually regulate their drivers on the job, making theft and driving to an inappropriate destination much harder to catch.
No matter the convenience, nothing is worth risking one's safety just to get from one place to another. With much better regulated options available, taking an Uber should only be seen as a last resort when in need of a ride. Nobody should have to question the reliability of the person who is controlling the ride; however, no one but the driver can ever be sure that his or her intentions are innocent.