Professional sports playoffs heat up

Zach Testa - Staff Writer
May 8, 2014
This year's NBA playoffs are a wide-open race for the elusive Larry O'Brien Championship trophy.  Many teams stand in the way of the Heat's third championship in a row, and fourth overall.  With many subliminal plot lines leading into the playoffs, there truly is a scramble for each conference.
The Western Conference has five teams that are all viable options for the title: the Spurs, the Clippers, the Thunder, the Rockets and the Trailblazers.  The conference title is a clear battle between teams with experience in the finals, the Thunder and the Spurs, and up-and-comers, the Rockets and the Trailblazers.  The Eastern Conference is practically a crash course for the Heat, the first seed, and the Pacers, the second seed, to meet in the finale.  Miami is led by superstar Lebron James, the reigning Most Valuable Player and Finals Most Valuable Player.  The Pacers are led by the "next superstar" Paul George who has been on an absolute tear this year after winning the Most Improved Player award last year.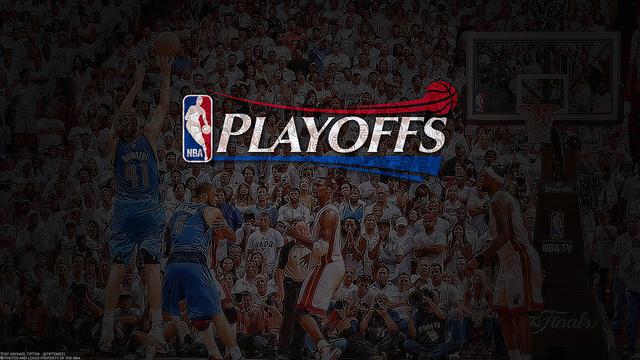 NHL
This National Hockey League season has been filled with tons of drama since the beginning of the season.  From many injuries to star players and usually powerful teams that spent the year struggling, it has been an up and down season. Los Angeles Kings goaltender Jonathan Quick spent a good portion of the season on the bench, but has nearly returned to top form and every fan that watched him win the 2012 Stanley Cup knows how dangerous he can be during May.  The NHL leading scorer Alex Ovechkin and his Washington Capitals are looking at earning the last spot in the playoffs at best, which is a huge low for the team.
The new big contender in the Western Conference is the St. Louis Blues.  They are led by goalie Ryan Miller, who has been playing exceptionally well since switching teams at the trade deadline.  In the Eastern Conference, the Boston Bruins, led by Vezina Trophy favorite goalie Tukka Rask and captain and outstanding defenseman Zdeno Chara, lead the charge into the playoffs.