New girls beach volleyball team prospers under the sun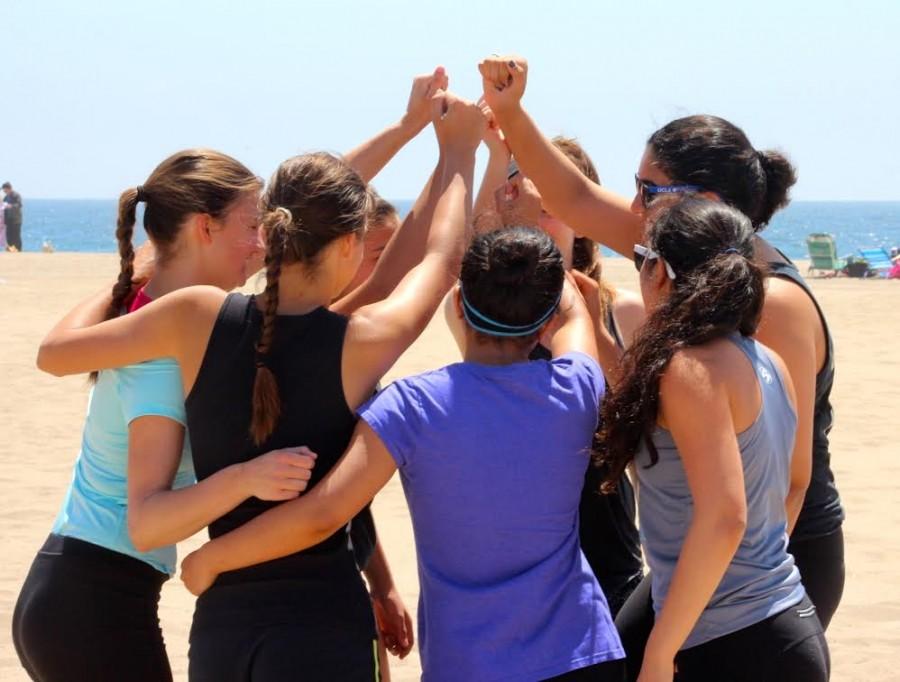 The CHS girls beach volleyball team has been recently inducted into the CHS athletic family. This additional team was formed by Coach Matt Simmons due to the overwhelming amount of other schools in the area that have created beach volleyball teams. The CHS beach volleyball team already marked its presence in early March when sophomore Emmie Romanovich and freshman Salma Yacoub won the first match in CHS beach volleyball history.
The nine girls selected to join the team previously played on the indoor CHS volleyball team. This new aspect of volleyball has helped the girls improve upon their prior skills and create new ones.
"A lot of the skills we learn on the sand translate to the indoor game," said junior Jill Yazejian. "It helps develop different muscle groups so that we can jump higher, move faster, as well as learn how to place the ball in the court and manipulate the game in our favor."
Due to the different terrain, beach volleyball is very different in comparison to indoor volleyball. The sand adds another obstacle while playing the game which makes beach volleyball physically more demanding.
The girls practice at Zuma Beach in Malibu after school. The games and tournaments are also held at Zuma where they compete against other local schools like Westlake High School, Oaks Christian School, Thousand Oaks High School and Agoura High School.
"We are hoping to have a lot of fun and learn new skills that are used in beach volleyball," said Simmons. "We also hope to develop a well-rounded game that can help us for our indoor season as well."
To see the CHS girls beach volleyball team live in action, or to participate in the sand volleyball team, contact Coach Simmons for information on how to meet the guidelines. •