Enter the world of Nerdfighteria and get ready to obsess over the VlogBrothers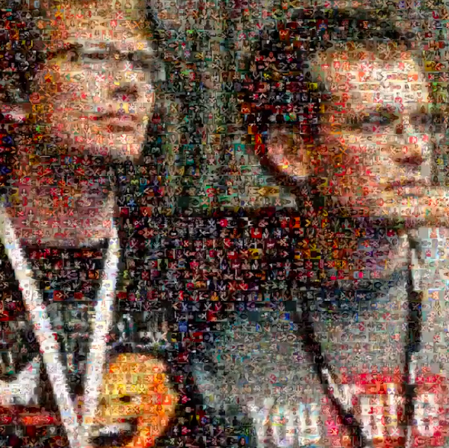 Hang on for a minute...we're trying to find some more stories you might like.
YouTube and YouTubers have become a growing trend in todays world.  Author John Green is very popular for his book, The Fault in our Stars.  However, while Green is more popularly known for his award-winning young adult novels, his YouTube channel is something that also attributes to his fame among his legion of "Nerfighters", which is the self-given name of the members of the VlogBrothers fandom. VlogBrothers is the title of the YouTube channel created and managed by brothers John and Hank Green. This educational and hilarious channel currently has almost 3,000,000 subscribers or "Nerdfighters" all across the globe.
The VlogBrothers YouTube channel was created in 2006, and was based on a project called Brotherhood 2.0.  Brotherhood 2.0 was a project where both Green brothers agreed to cease all text-based communication and instead communicate by video blogs every week. The project ended in Dec. 2007, but both brothers agreed to continue the YouTube channel since the channel was a huge success.
The channel is made up primarily of humorous videos such as "54 Jokes in Four Minutes" and made up nerdy songs like "Accio Deadly Hallows", written and preformed by Hank Green.  VlogBrothers also contains educational videos such as John's video entitled "Going To College (In Ethiopia)" in which John shows that Ethiopian kids are the same as any kids here in the US.
In addition to making videos, VlogBrothers dedicates themselves to "decreasing world suck", or making the world a better place.  The brothers spend time traveling to places such as Ethiopia and raising money for these places, such as a birthday project for John in which money was raised by fans and was donated to a charity of John's choice.
Today, John and Hank Green are two of the most popular Youtubers. In 2010 Hank Green gained notoriety by creating Vidcon, a popular convention for online viewers and creators to meet their fans face to face. Subscribe to this channel if the idea of being a quirky Nerdfighter appeals to you, and in the words of the VlogBrothers don't forget to be awesome.