Meet Sophie Helfend, senior and brand ambassador of AMD card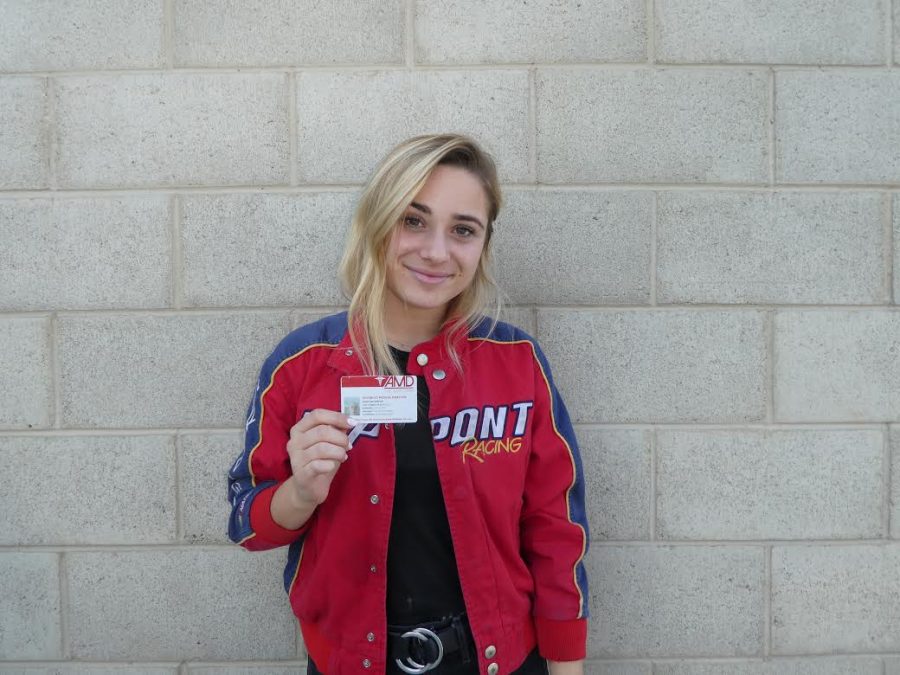 Nothing could be worse than not knowing when a loved one is hurt in an accident. Senior Sophie Helfend experienced this feeling first-hand when her own family failed to be informed that her brother was in an accident miles away at college. To ensure that no other family would endure a traumatic incident like hers, Helfend teamed up with the Advanced Medical Directives Card Limited Liability Company (AMD LLC) and eventually became the brand ambassador to promote the importance of medical contact cards.
Regardless of the situation, an adult's medical information must always legally remain private. The wallet-sized AMD Card includes legally-enforceable Health Care Power of Attorney and Advance Medical Directive information on it; so, in case of a medical emergency, health responders have the permission to contact specific friends or family without breaking health privacy laws. A patient's medical team is given direction regarding who has the right to be contacted and who can make certain life or death decisions if patients are unable to make the choices themselves.
"There are many advantages to having an AMD Card on you at all times," said Helfend. "If parents are notified when their 18-year-old gets into a car accident and he or she experiences a face trauma, they can get a specialist for the face trauma instead of just a regular procedure if they are notified."
To help others avoid common misunderstandings regarding the technicalities of medical emergencies, Helfend spreads the word about AMD Cards at school and throughout the community. She is currently collaborating with Assistant Principal Sara Exner to create an email blast that will educate the parents of Calabasas High School about the cards and their benefits.
"The AMD Card company will donate $20 to Calabasas High School's ASB for every card sold," said Helfend. "People just need to use the promotional code 'chs18.'"
The AMD Card legal documents can be completed from any computer or smartphone with a webcam and online access to www.theamdcard.com for as low as $135. The process takes only up to 20 minutes to complete and could potentially save a life.