Local charities allow CHS students to fulfill their service learning hours
A common struggle in every student's life is how to get involved and give back to their community. While CHS gives students opportunities to get involved with organizations during the year by requiring students to participate in 15 hours of service learning, sometimes finding a place with a cause a student really believes in can be difficult. However, there are several great organizations that are local to the Calabasas community that do extraordinary things.
Kevin Cordasco Foundation

A notable foundation that is local to Calabasas is the Kevin Cordasco Foundation: Something Yellow. Started from of the death of Kevin Cordasco, a CHS student who passed away from childhood cancer, Something Yellow aims to continue the activism Kevin took part it and raise awareness and funds for other children who suffer from cancer. The Kevin Cordasco Foundation holds several events throughout the year in order to raise money for kids with cancer everywhere. CHS also works very closely with the foundation to put on events at school, like the yellow pack shirts sold at the Kevin Cordasco dodgeball game in April and several other similar fundraisers. The money raised by the foundation goes toward Children's Hospital Los Angeles and St. Jude Children's Research Hospital, among other organizations, to fund cancer research and to change the lives of teenage cancer patients. More information on Something Yellow and how to get involved in their events can be found at somethingyellow.org.
Relay For Life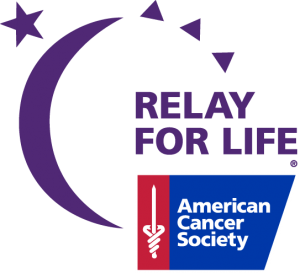 Another fundraiser that benefits cancer patients is Relay For Life. Relay For Life is an annual event that aims to remember loved ones lost from cancer while raising money for the American Cancer Society. This organization was started in 1985, when one man in Washington state ran around a track for twenty-four hours raising money to help the American Cancer Society, and it still continues today. The Relay is designed to bring communities together by creating teams walking around a designated path, making sure to have at least one team member active through the entire event to symbolize that cancer never sleeps, and for one night the citizens will not either in a valiant effort against cancer. Each event goes anywhere from six hours to twenty-four and has multiple stages, activities and parts that continue on all night. Every year, Calabasas joins in on being just one of the dozens of cities all over the world to participate in this life-changing event. To learn how to get involved in this year's relay, look up the Calabasas Relay for Life group on Facebook.
The next great foundation to support is the Harold Robinson Foundation. This organization was founded on the belief that all children should be given equal opportunity no matter what their socioeconomic status is. Their biggest fundraiser is called Pedal on the Pier, and aims to raise $1,000,000 for the organization's Camp Ubuntu and companion camps. Camp Ubuntu is a three day camp retreat that brings in kids from over 25 inner-city schools to give them the tools to achieve their goals while offering them multiple classes and a safe environment to grow in. This program helps to bring inner-city kids amazing opportunities and experiences that are not usually affordable for them because of their socioeconomic status. The Harold Robinson Foundation quests to break down that barrier and offer equal opportunities to children of all ages.
Harold Robinson Foundation 

One more cause to get involved with is the Friendship Circle. This organization is all about providing Judaic experiences to enrich the lives of Jewish children with special needs and their parents' lives as well. The Friendship Circle puts an emphasis on providing a full range of social, recreational and educational experiences to each child who they support in order to make sure they are helping all of the children reach their full potential. This organization puts on a myriad of events for all ages each year, including camps, activities that center around family and holiday bashes. They also heavily encourage volunteering and have a large Los Angeles community network for any aspiring volunteers to jump into. To find more information on the Friendship Circle and how to get involved, visit their site at fcla.org.
Many students do not know how easy it is to get involved with these organizations and ones just like it. So many charities, fundraisers and organizations welcome volunteers with open arms and provide once-in-a-lifetime opportunities for students to make a positive impact on someone else's life. There are organizations for every cause under the sun, filled with people who want to give back to their communities.