Musical sensation Taylor Swift has removed her music from Spotify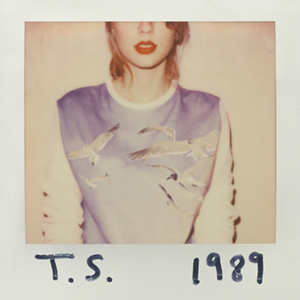 Hang on for a minute...we're trying to find some more stories you might like.
Recently, after releasing her fifth studio album, "1989," Taylor Swift has made the decision to not release her new music on Spotify. "1989," Swift's newest album, includes 13 original songs and the deluxe album includes an additional three tracks as well as three voice memos in which Swift describes the different processes that she uses to write her hit songs. This incredible CD is flying off the shelves because of the Swift deprived Spotify users.
Swift has been a number one selling artist since 2002, and her music is yet to disappoint fans since she first began. Her career has boomed with several awards including multiple Grammys, Billboard Music Awards and Country Music Association awards. Swift considered Spotify as an experiment and does not want to test her life's work and goals on programs like Spotify any longer. She also believed offering her music for free would bring her sales down for her new album and therefore did not want to take the chance. Not only has Swift not released her new album but she has also taken off all of her albums previously available on Spotify. Swift was open-minded about the whole free music-streaming program idea but she claims it just did not feel right anymore.
"I felt like I was saying to my fans, 'If you create music someday, if you create a painting someday, someone can just walk into a museum, take it off the wall, rip off a corner off it, and it's theirs now and they don't have to pay for it," said Swift to Vanity Fair.
Swift clearly stated her opinions on the idea of Spotify and as of right now she is not planning to put her music back online, which Spotify is very disappointed about. Even though Swift has made her decision, the makers of Spotify and many of her followers are still holding out much hope for the re-release of her music on Spotify. Some fans are even inclined to stop listening.
"I absolutely love Taylor Swift's music, but I have looked for it on Spotify, Soundcloud and YouTube, but cannot find her new album anywhere except for purchase," said junior Sophia Amir. "'1989' is great, but I don't want to buy the CD when there is so much free music out there. Taylor will lose a lot of followers for taking her music off streaming programs."