The Mowgli's Rise to Stardom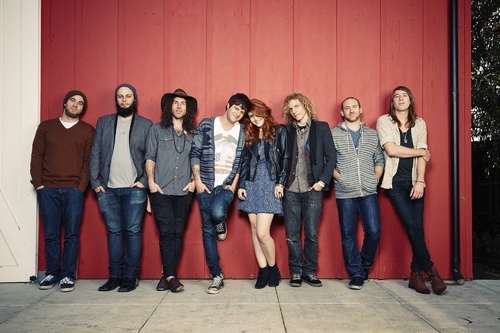 Hang on for a minute...we're trying to find some more stories you might like.
Beginning with their self-released album in 2012, The Mowgli's, an alternative rock band, has risen to fame.  Starting out by playing in a garage in Southern California, The Mowgli's are now on tour and have multiple hit songs.  The band's music comes from the yearning to grow closer and create unity within the group.  Their main goal with their music is to win over their fans' hearts and save the world with "love, laughter and hand claps".  The Mowgli's are best known for their most popular song, "San Francisco," which hit number 11 on Billboard's alternative chart in 2013.
One of the eight band members, Colin Dieden from Venice Beach, CA, is more of a writer than a singer.  However, instead of lending his talents to write poetry or stories, he uses them to create songs.
The aspiring band is opening for Walk the Moon, an indie rock band from Ohio, on Oct. 18, 2013 at the Hollywood Palladium.
Attending this thrilling concert would be the perfect way to spend a Friday night with a group of friends.  This is a concert you do not want to miss, so be sure that you and your friends purchase tickets for the concert right away.  Enjoy the night singing away to The Mowgli's catchy songs!