From hometown festivals to sold-out stadiums, Taylor Swift continues to dominate the music scene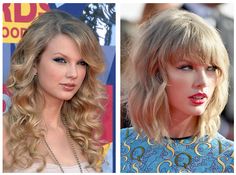 Ten years ago, singer-songwriter Taylor Swift emerged on the stage, capturing the hearts of young girls and impressing parents. Swift recently walked away with the Grammy award for Album of the Year, upsetting many fans of Kendrick Lamar's highly acclaimed To Pimp A Butterfly. Swift took home the gold for her album 1989, which she released in 2014, as well as for her 2010 country classic Fearless, making Swift the first female to win two awards for Album of the Year. Not only does Swift dominate pop radio, sell out arena shows and appear on several magazine covers a year, she also has her own exhibit in Los Angeles' Grammy Museum. Swift has rarely fallen out of the sphere of relevance and continues to crank out hit single after hit single, posing the question: is there even an end in sight?
Will Swift's awkward dancing ever be absent from the year-round award shows? Will Kanye ever stop pestering her? Will dads across America ever stop convincing their daughters how great of a role model she is? Based on Swift's track record, the answer is not for a long time. Her legacy as a musician and celebrity in general will inspire and pave the way for future entertainers for decades.
Starting out as a humble country artist from Pennsylvania, Swift transformed her image and musical style to become the pop sensation she is now. At the tender age of 14, Swift moved to Nashville, Tennessee to pursue a music career. She has rarely escaped the mainstream after releasing her self-titled first album in 2006. Her genre-shifting tendencies have been consistently successful, both critically and commercially.
"If you think too hard about who other people want you to be as an artist, it stops you from being who you want to be as an artist," said Swift to tasteofcountry.com regarding her creativity.
For the past ten years or so, T-Swizzle has wooed critics and her fans, better known as Swifties. If Swift continues to be innovative and cutting-edge, yet family-friendly, she will remain a driving force of pop radio and will inspire future generations.