LVUSD pins funding hopes on Measure S
Measure S, to be voted on in the upcoming November election, is intended to provide funds to remedy poor conditions in LVUSD schools. LVUSD is pinning its hopes on the measure in order to improve safety and convenience issues affecting students, staff and the surrounding community.
LVUSD educates around 10,500 students from preschool through high school throughout Agoura Hills, Hidden Hills, West Hills, Bell Canyon, Westlake Village and Calabasas, with many schools ranking in the top 2% of California. However, many buildings are over 50 years old, leading to poor conditions that damage student productivity and safety, as outlined in the LVUSD Bond Measure site. 
The bond will simply extend soon-to-expire school funding, meaning taxes will not be raised if it is approved. 
"The community agreed to raise taxes in the 1990s for a 25-year period," said AP Government, AP Research and AP Seminar teacher Bradley Boelman. "Now it's over; it should be gone. So this bond measure is saying 'Hey, let's keep taxes the same.' So no increase in taxes, we're just requesting to extend the bond measure longer than existed before."
Although the bond is not the only avenue through which LVUSD could gain funding, it is the most efficient.
"We want [the bond] because it's our best opportunity to improve our school's infrastructure and provide adequate learning spaces," Boelman said. "If it doesn't pass, the district and other shareholders will have to figure out what the next step will be because public funding for schools are in specific categories. So even if you get the money you can't just spend it on infrastructure, and next steps would be back to the drawing table."
This bond is especially important for LVUSD sites that have older buildings. According to Yes on S, an LVUSD citizen-paid site in support of the bond, over 170 classrooms had leaky roofs last year, and many older portable classrooms were condemned because of water damage.
As for CHS, the Measure S Project List outlines many improvements to the campus, including outdoor learning spaces, a second practice gym, ballfield restrooms, solar power, additional parking and heating and air conditioning upgrades. The LVUSD Facilities Master Plan Report also specifies necessary updates, including key card access to certain areas, audio systems in the PAEC and railings in the field bleachers.
"Approximately 25% of Measure S will directly impact CHS, including much-needed HVAC upgrades for [the H-building]," said Principal Amy Aviv in a Parent Square message.
In an interview with LVUSD Superintendent Dr. Dan Stepenosky, he emphasized the importance of Measure S to the community as a whole.
"The bond really is not a preschool-12 issue," said Stepenosky. "It's really an entire community issue. We are the park and rec system for all four cities. We are the baseball fields […] Our cities have no facilities, so they use and depend on our schools. All the local dance recital places [and] drama departments, they are all using our theaters [and] our multi-purpose rooms."
Stepenosky went on to explain that the bond affects community safety in addition to recreation.
"In the event of an emergency, […] our schools are built to a higher fire-proof standard," said Stepenosky. "There was a 500-acre fire right by Calabasas High School six years ago […] and the fire department used Calabasas High School as its headquarters […] We would be shelters for the entire community in the event of a fire or earthquake." 
As for CHS specifically, Stepenosky described how the bond would affect life on campus, specifically with the H-building heating and air conditioning.
"The [HVAC] system in the H-building is a horrible system," said Stepenosky. "You've got one system that powers 32 classrooms, so if there's a problem, 32 classrooms go down. The H-building alone is a seven, eight, nine-million-dollar fix. So if we have to rely on the general fund for that, it will take a long time to fix. And that's just one building at one of our 16 schools."
Measure S would also fund improvements to other campus facilities, including the Ritchey Field, CHS' football stadium.
"The stadium hasn't been touched since it was built in '75," said Stepenosky. "The visitor section especially […is] super small, and they're missing a lot of safety upgrades. Typical stadiums now, they have shielding underneath or nets. Right now [in] the visitor section, you could just fall, and we had a three or four-month-old [child] fall." 
Measure S is designed to ensure that LVUSD campuses are safe, up-to-date and available for public use. If Measure S is not approved this November, it is unclear where school funding will come from, and the fate of all LVUSD students' safety, learning capability and much more will be in jeopardy.
Donate to Calabasas Courier Online
Your donation will support the student journalists of Calabasas High School. Your contribution will allow us to purchase equipment and cover our annual website hosting costs.
About the Contributors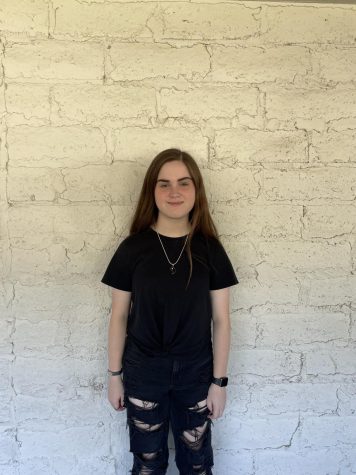 Caitlin Brockenbrow '23, Staff Writer
Hi! My name is Caitlin Brockenbrow, and I'm on staff. I was head editor of my middle school's newspaper and magazine for two years and I am excited to...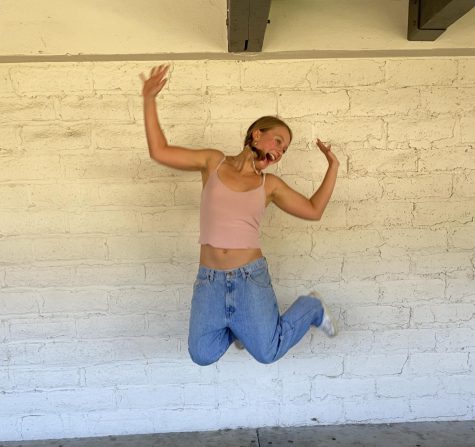 Lillia Koepke, Executive Editor
Hey everyone! My name is Lillia Koepke, and I'm very excited to be the Executive Editor this year. I began writing for the Courier sophomore year and then...